I think it's an understatement to call 2020 a rollercoaster. Yet, with all the ups and downs, I am going to leave the year proud. As a community, we have come together, time and time again, to dedicate ourselves to ensuring those around us have what they need – uninterrupted services that ensure our lives can keep running. From installing millions of miles of fiber to maintaining towers, installing thousands of EV charging stations, making WiFi hotspots available to everyone, leading the charge with autonomous vehicles, and keeping the lights on, you were busy powering the world. We even doubled in size to keep up!
Through all the twists and turns, you, our customers, have overcome unprecedented upheaval and change and have proven – in name and deed – that you are essential workers, providing the backbone of critical infrastructure that enables society to keep functioning.
Three themes come to mind when reflecting on this past year: community, innovation, and education.
Community
From finding new ways to serve your customers to creating solutions for the day-to-day logistics that have changed due to Covid, Sitetracker customers have led the way and brought you communities together.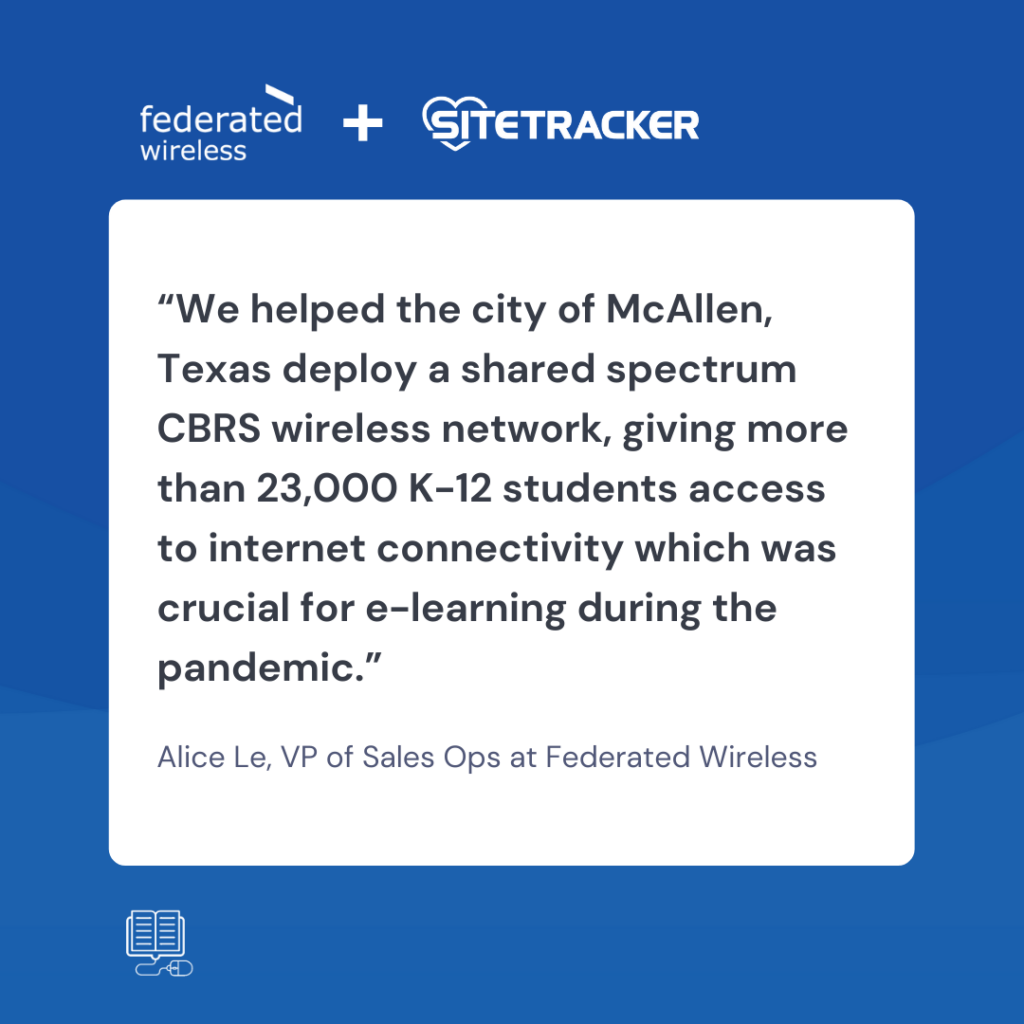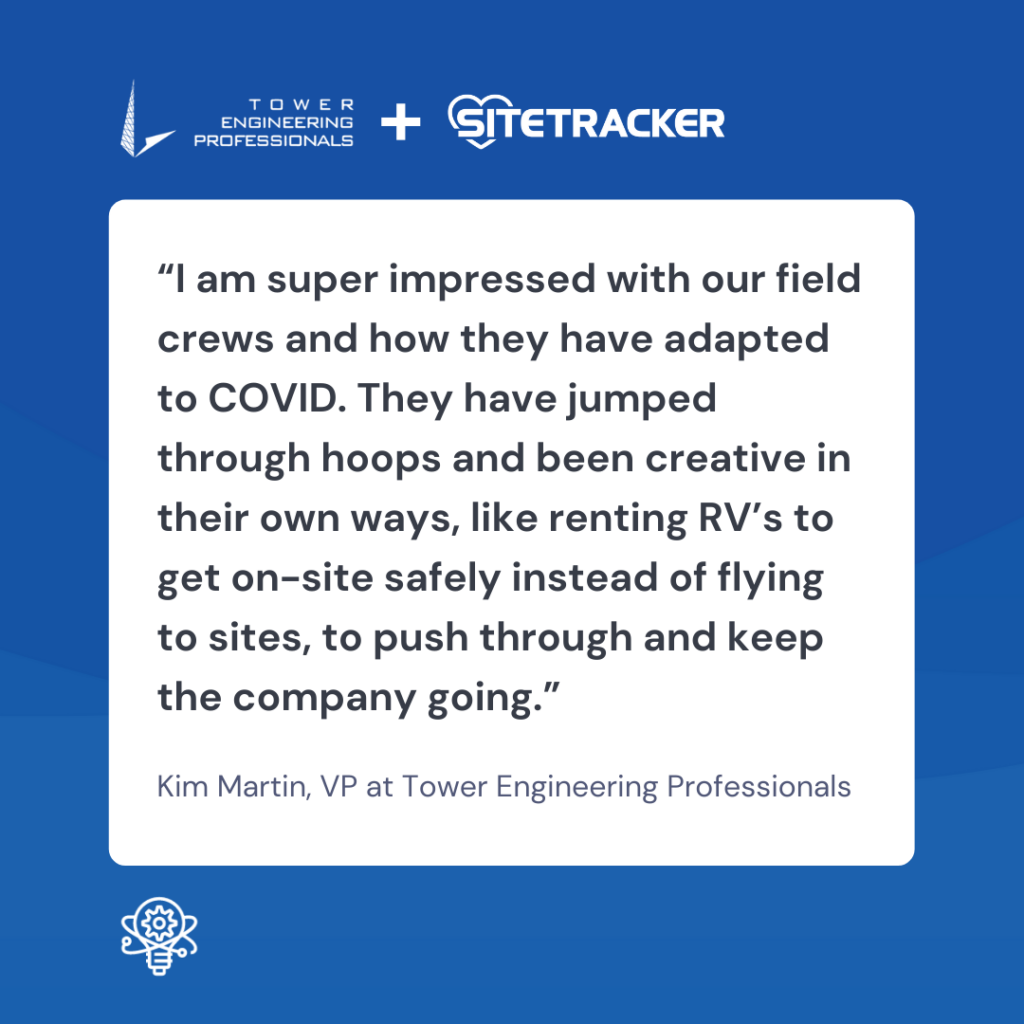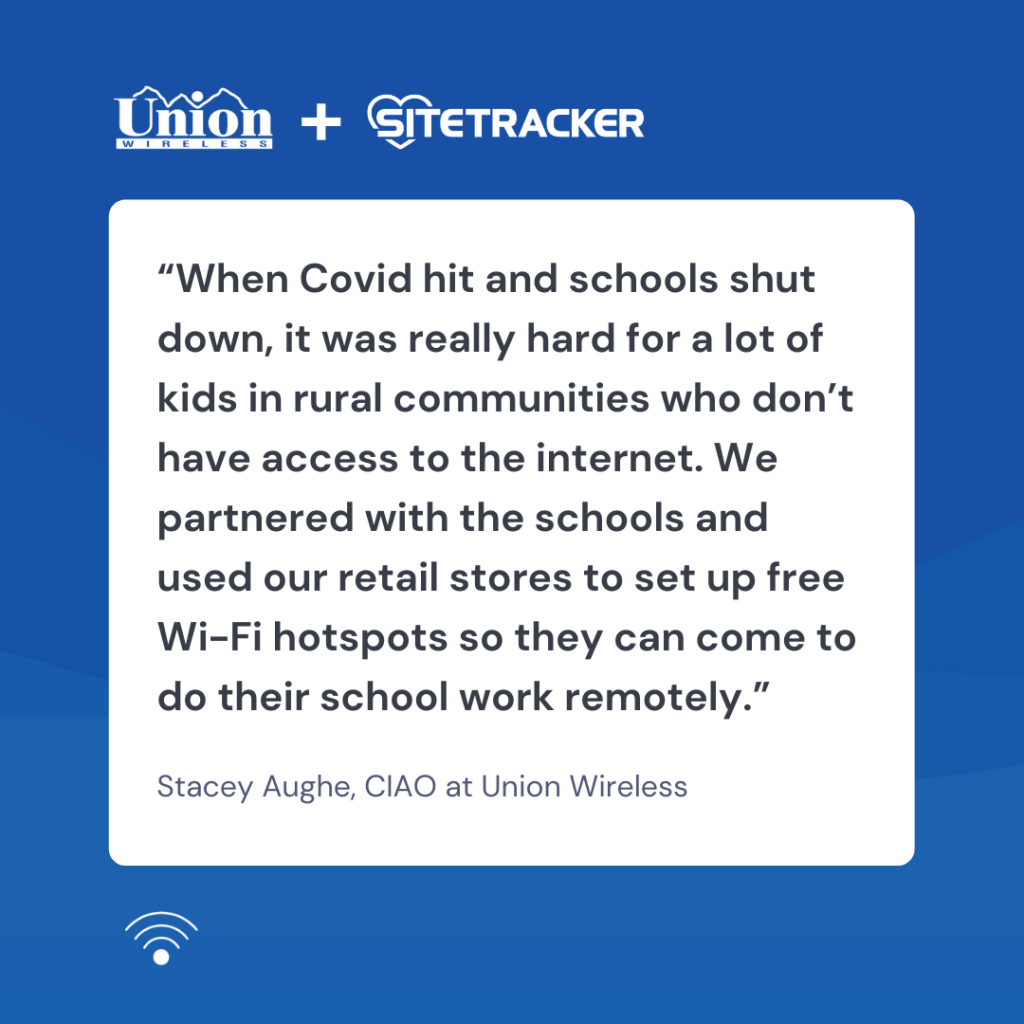 Innovation
Over 20,000 of you used our end to end platform to keep the world connected. You completed over 3.6 million projects across more than 2.3 million sites.
You didn't stop there, and neither did we. We launched new features to help you take control of your business during times of uncertainty.
Sitetracker for the Field helps you connect the field to your business in one platform.
You kept looking forward. With the launch of Sitetracker AI you harnessed the capabilities of AI-driven decision making. Through predictions set up to calculate performance, utilization, and finances, you are exceeding the human limit to improving your businesses.
We have a lot in store for 2021 and can't wait to see how you use Sitetracker to innovate in the new year.
Education
This year we made education a priority. We launched the Sitetracker Community, a space for every Sitetracker customer to ask questions, find answers, and learn from fellow Sitetracker users.
We took Sitetracker Certification from in-person to online. 505 of you (to be precise) joined the ranks of #SitetrackerCertified professionals this year, taking the opportunity to learn the in's and out's of Sitetracker and deliver even more value to your organization.
In 2021 we look forward to seeing you in the Sitetracker Community and we're excited to have even more folks Sitetracker Certified in the new year.
Thank you
The sturdy foundations built in tough times will make us strong and able to weather any storm. Thank you for your hard work and dedication to keeping the world connected. We are proud to be your partner and looking forward to a prosperous year ahead. From me and the whole Sitetracker team, we wish you and your families a happy and safe holiday season.