Contact Us
Contact Sitetracker
Get in touch
We are here for you. Email or chat with us when you need a hand.
Need to get in touch with our sales team? Have a support request? Want to contribute to our amazing team but don't see the exact job description that fits? We'd love to hear from you! Send us a message and we'll get back to you as soon as we can.
Are you a Sitetracker customer in need of assistance? Log in to the Community to get help from our team: Sitetracker Community
Our Palo Alto, CA, Austin, TX, Montclair, NJ, and London, UK offices are open 9am – 5pm on weekdays.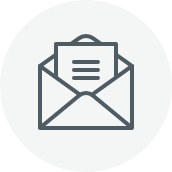 Montclair Office
491 Bloomfield Ave
Montclair, NJ 07042
United States
Global Office Hubs
United States
Austin, Texas
Montclair, New Jersey
Palo Alto, California
International
Bengaluru, India
London, England
Luxembourg
Melbourne, Australia
Mexico City, Mexico
Singapore