The Sitetracker team is proud to launch our new brand.
As many wise marketers before me have said, branding is ultimately the art of alignment. Aligning both current and future states of the market, your company and product, and how you're perceived by your customers.
At Sitetracker, our team has worked for over eight years to support some of the world's most dominant players in telecommunications, energy, utilities, and construction and engineering. Over our history we've served hundreds of customers, helping thousands of project and field professionals manage the deployment of more than $150B in portfolio holdings globally. By powering how these leading companies deploy and manage their critical infrastructure, Sitetracker transforms their project, asset and field service processes, allowing them to work against a single source of truth, make data-driven decisions, and adapt and scale rapidly to meet the evolving needs of tomorrow.
Together we've advanced how critical infrastructure is deployed. To mirror this industry evolution, we recently went through an evolution ourselves to ensure our brand reflects and aligns with the transformation we've experienced alongside our customers.
So it is with great pleasure that I introduce the new Sitetracker brand, focused on helping our customers Deploy What's Next.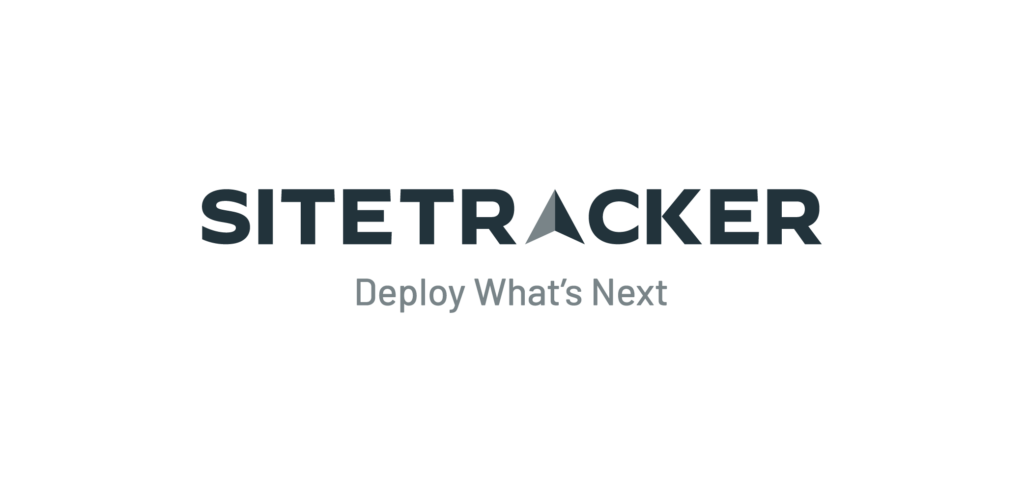 There is more to this new brand than just an updated logo, website and color palette. Starting with our new tag line – Deploy What's Next. Quite simply, this tagline represents what our customers are doing in their respective markets. Whether that is the next form of wireless or broadband communications or whether it's the next form of distributed, sustainable energy. Our customers are deploying what's next.
Included in the new logo, is a new symbol that takes the place of the 'A' in Sitetracker. This is the Sitetracker Arrow. An arrow symbolizes progress, staying on course, and hitting your targets.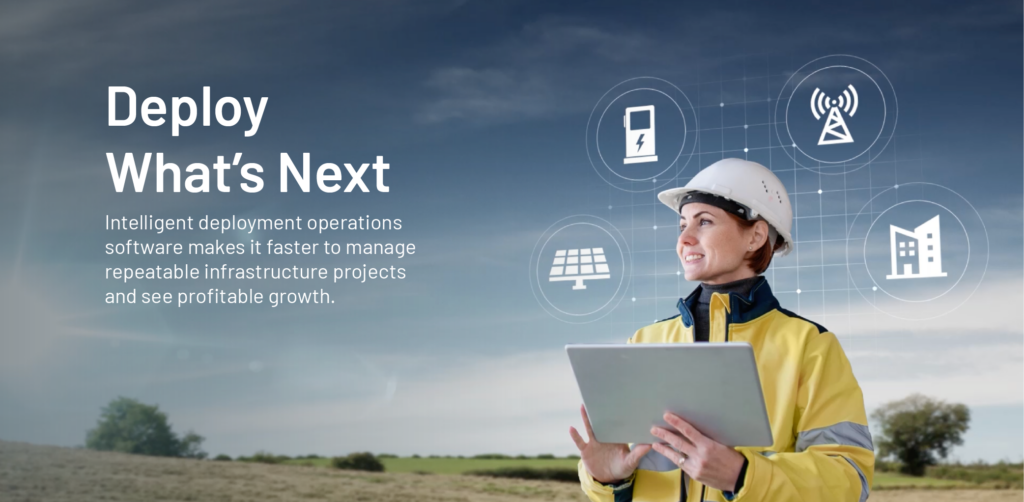 Our mission, while still true to its roots, has also been refreshed to align more closely with the future of Sitetracker and the market.
Sitetracker's mission is to enable the deployment of tomorrow's infrastructure faster so that people everywhere can experience digital equity and a more sustainable future.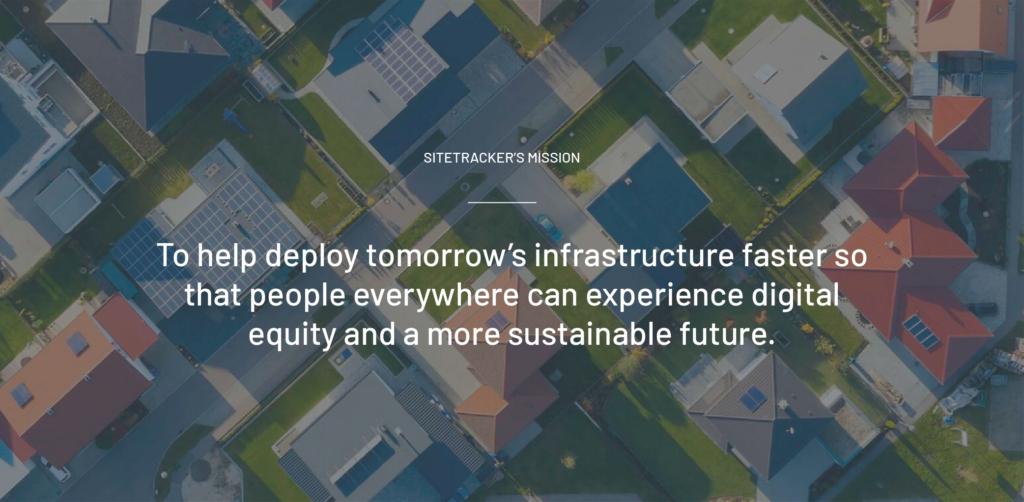 There is unprecedented global demand and investment being directed to improve the communications and energy infrastructure we all enjoy. Sitetracker is helping accelerate that effort.
We also have a new category. Creating a new category in enterprise software is hard, but we felt it was important to lay the foundation for differentiating Sitetracker from established categories like Project/Portfolio Management, Enterprise Asset Management and Field Service Management.
Deployment Operations Management emphasizes the business processes we support the best – Deployment Operations. Everything we do from design, plan, build and maintain is encompassed in Deployment Operations Management.
We are incredibly proud of the partnerships we've created and the work we've completed with customers over the past 8 years and look forward to seeing them grow and thrive along with Sitetracker.
To learn more about Sitetracker, you can request a demo here, watch our new overview video, or follow us on LinkedIn for product updates and learning opportunities.
Special thanks to the amazing Sitetracker team who led this effort and to our brand-to-demand agency partner Viewstream for their assistance.