Heroes of Telecom
Nominations are closed!
Celebrating the USA's most innovative telecom companies, products, and people. You and your organization deserve to be recognized for the culture, hard work, and processes that make you unique.
Nominations are closed!
Celebrating the USA's most innovative telecom companies, products, and people. You and your organization deserve to be recognized for the culture, hard work, and processes that make you unique.
Nominations are closedThank you everyone for participating!
six award categories
Which award category are you going to enter to win?
---
Heroes aren't born. They are made. Nominate your company. Nominate an outstanding coworker. This is a time to to reflect on accomplishments and recognize the hard work that makes up the telecom industry.
Project Manager of the Year
Project managers are the unsung heroes of the telecom industry. With the increase in the volume, variety, and velocity of projects these individuals are doing more with less and pushing their organization forward by demonstrating outstanding leadership. Self-nominations welcome.
Corporate Responsibility
Corporate responsibility is the way an organization takes accountability for its actions and its impact on stakeholders and communities. It includes the way a company conducts its business, how it manages its impact on the environment, and how it supports community activities.
Most Influential Woman in Telecom
A strong leader pushes everyone to do their best. The winner of this award has devoted tremendous energy and commitment to the telecom industry and her team. She is a role model for hard work and showing initiative. This woman is a leader in her organization and a role model in the industry.
Most Innovative Telecom Company
Organizations have to do more with less to build the future faster. Creativity in process and technology can greatly enhance the operational efficiency of an organization This award celebrates those that push the industry boundaries and upend the status quo.
Best Company Culture
Company culture is the personality of a company and defines the environment in which employees work. ‌ ‌Strong company culture includes a variety of elements, including work environment, company mission, values, ethics, expectations, and goals.
Judges' Choice
We would like to honor an entry that, while it did not win in any single category, stood out as an exceptional submission. No submissions are required to enter this award but Judges' choice will be selected from a non-winning entry from the other five categories.
Nominations are closedThank you everyone for participating!
Why?
If bragging rights aren't enough…
---
We would be honored to celebrate in person with our winners and finalists. Be our guest for an unforgettable night. Read on to explore what we have planned.
Category winners
We want to celebrate you in Las Vegas. Come join us for dinner and drinks on center ice in T-Mobile Arena.
You must be in Las Vegas to accept the award.
Flights and hotel on us.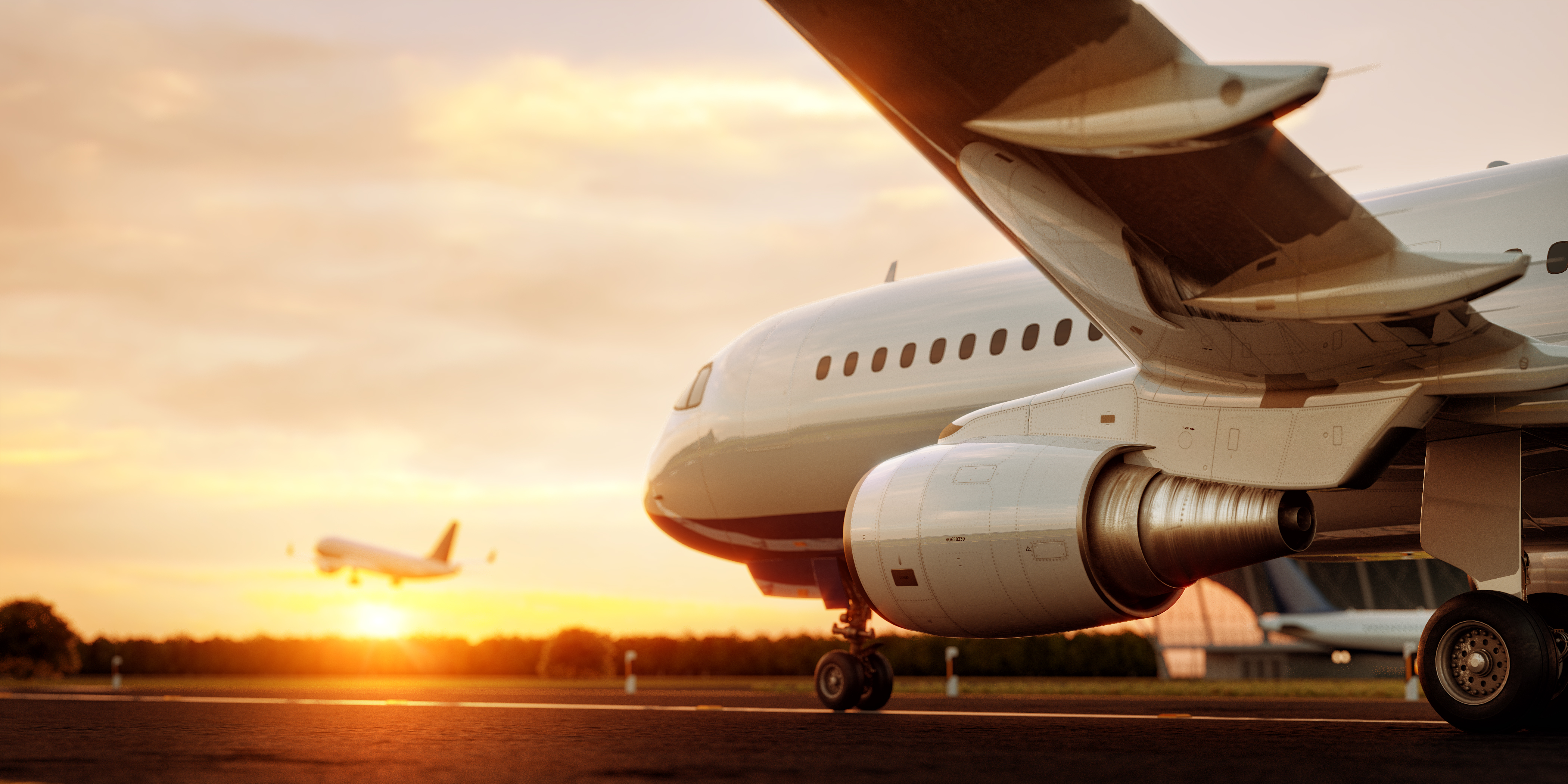 ---
Finalists: you won't miss out!
We have not forgot about you! You are a VIP and we want you in Las Vegas. A minimum of 3 finalists in each category will be invited.
Join us for dinner and drinks in T-Mobile Arena.
Flights and hotel on us.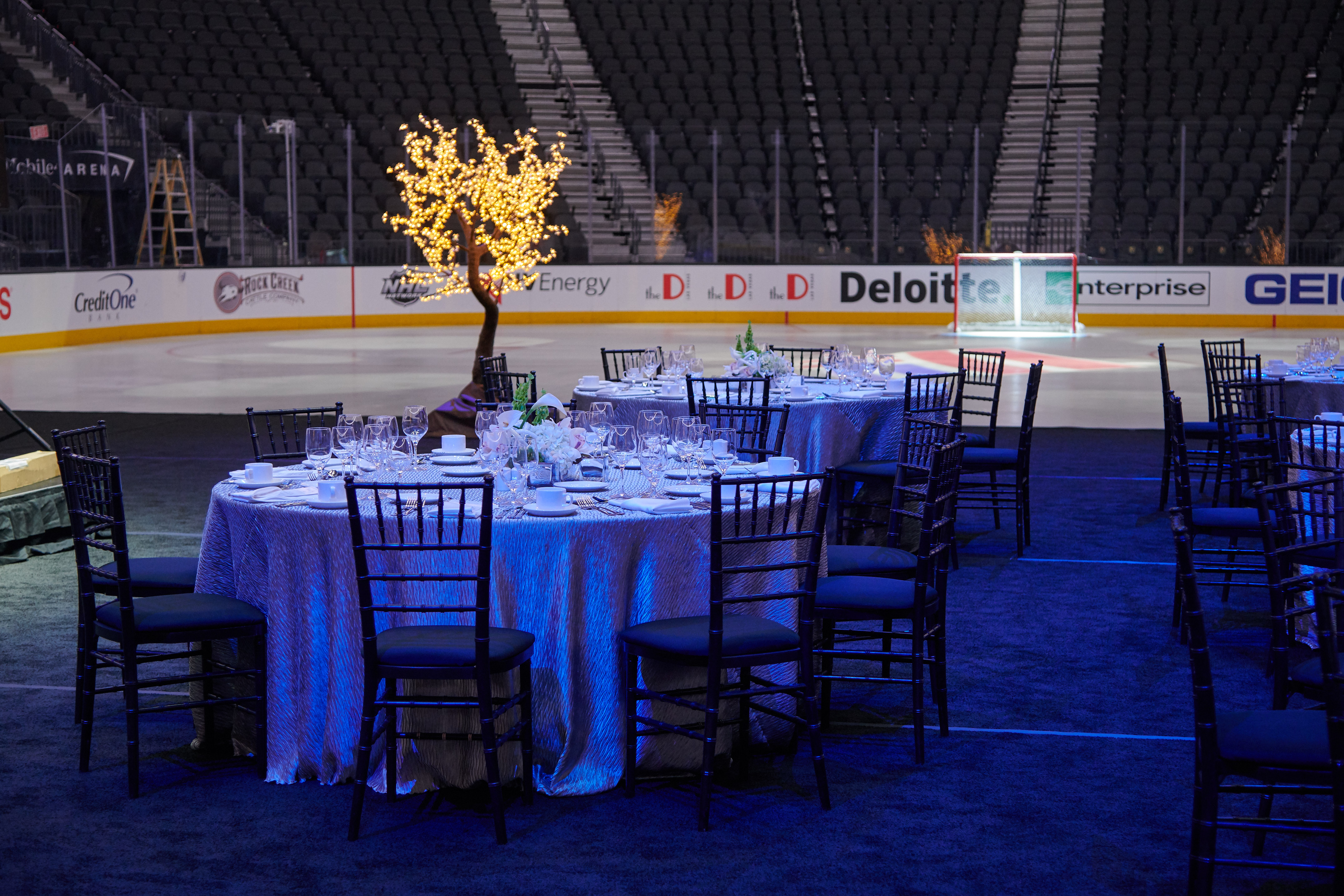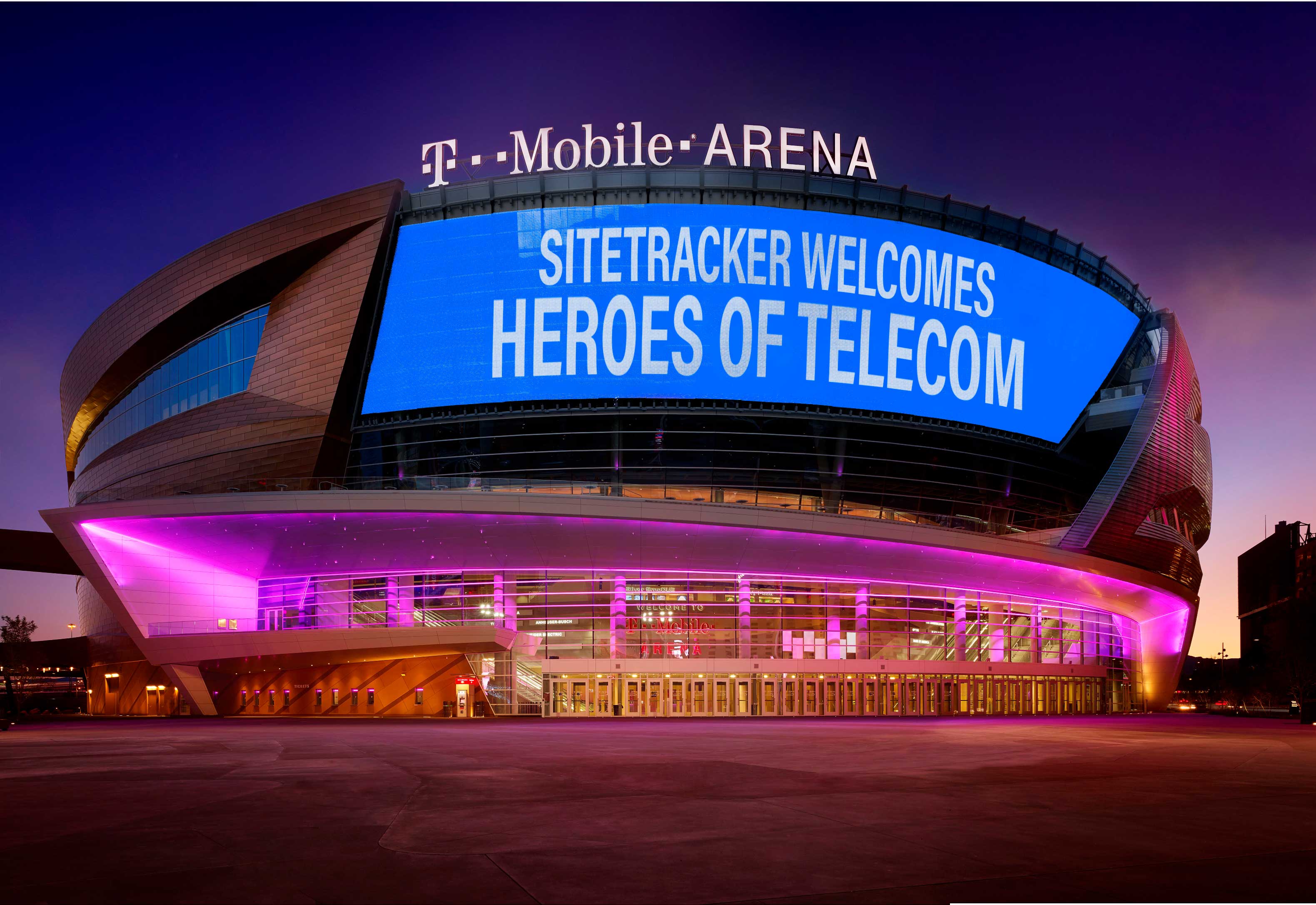 Where and when?
On the evening of November 20th winners and finalists are invited to join us on center ice in T-Mobile Arena in Las Vegas. Enter the awards and join us in celebrating you, the heroes of telecom.
T-Mobile Arena
November 20, 2019
questions?
FAQ's
---
Got questions? We've got answers. If you need any additional insights please do not hesitate to send us a message and we will get back to you ASAP.
Am I eligible to enter?
Are you over 18  years old and a legal resident of the 50 United States and the District of Columbia? Then, yes. Oh and if you are a government or Sitetracker employee (or an immediate family member of a Sitetracker employee) –  you can't enter even if you are in the USA. Check out the contest rules. 
When do submissions end?
Last entries will be accepted on October 30, 2019. This will allow us to appropriately judge and contact nominees and winners to notify them of their being a Hero of Telecom.
How will the winners be determined?
Each entry will be reviewed by a judge or panel of judges and each entry will be judged based on a clear relationship between the submission and Originality (50%),  Industry Relevance (25%), and Overall Impression (25%).
How many times can I enter?
You can enter as many times as you like. In fact we think you should enter as many times as you can. Just know that every submission needs to be unique and you can only win once.
Do I have to attend?
Unfortunately, we have rented center ice at T-Mobile Arena and we don't want the awesome space to go to waste. So to win you will need to nominate an attendee who can be in Las Vegas on Nov 20, 2019. 
As the submitter of the award can I come to Vegas?
Absolutely! If you submit an entry for an individual such as Project Manager of the Year, the nominee and you have the potential to be flown out to vegas if the entry is selected as a finalist of winner. 
What is the prize pool?
The total prize pool is $10,500 and each finalists total prize is worth $350. This is comprised of flight, hotel, swag and a winners plaque. Should you need a breakdown of the precise values of each please do not hesitate to contact us with any questions. 
How many winners will there be?
Six winners for six categories. No more and no less. Additionally we will have at least three finalists for each category be invited to Las Vegas. Well unless we don't get enough entries. Which will be sad.
What about finalists?
Yes we still would like to recognize your entry even if you did not win. Along with the winner at least 3 finalists from each category will be flown out to Vegas, receive hotel accommodations for one night and will be invited to the awards dinner. 
Can I bring a guest?
Yes. The more the merrier. We are happy to host you and up to 2 other co-worker guests for dinner. Guests will not be eligible for reimbursement of flight or hotel costs but they will be able to enjoy the night, including the awesome dinner and experience we have planned. Please limit three representatives per company per category. 
Who will see my entry?
Judge or judging panelists may see the original entry. Note that the original entry will not be published in its submitted form without your prior and express permission. 
Will media be present at the event?
We have invited various industry specific media outlets to join us. Although we can't vouch for these flighty types attendance, we sure hope they come to capture all our ginning winners and nominees. 
How could my entry be used?
Your awesome entry may be used for a variety of reasons including for the promotion of future events and/or marketing collateral. Don't worry though, we are going to request your approval of any. See our official rules. 
Do I need to be a Sitetracker customer?
No. Way. This is an awards ceremony to celebrate the best and brightest in telecom. We are just the humble hosts.
If I win, when will you contact me?
We are going to start contacting winners from November 1, 2019 for 7 days. We will attempt to email and call. Please be sure to provide us with your best contact information when you submit your entries.
How will you contact me if I win?
We are going to call you and email. So please make sure your contact information is "real".
What happens if you can't reach me?
We will try our best to reach you but if we are unable to contact you we will select a runner up and attempt to contact them.
Can I submit an entry by mail or fax?
No. And not via carrier pigeon or any other delivery mechanism than the online form that you can find here. Sorry. 
Cash instead of prizes?
Umm, no. Unfortunately, our legal team have really limited the amount of fun we can have with this contest. Accordingly if you are a lucky winner, you will get the prize you judged to win.
Can I submit sensitive data?
Although we want your submission to be as interesting and descriptive as possible – please don't share any sensitive data. Our lawyers have told us that if you do it is at your discretion and responsibility. 
Where can I find the contest rules?
To review the finer points of the contest and enjoy our legal teams finest work yet go here.