Optimize collaboration efficiency with Sitetracker Connect Portal
Cost effectively align multiple contractors to your internal standards. Transfer your operational efficiencies to get projects and jobs done faster and with greater visibility.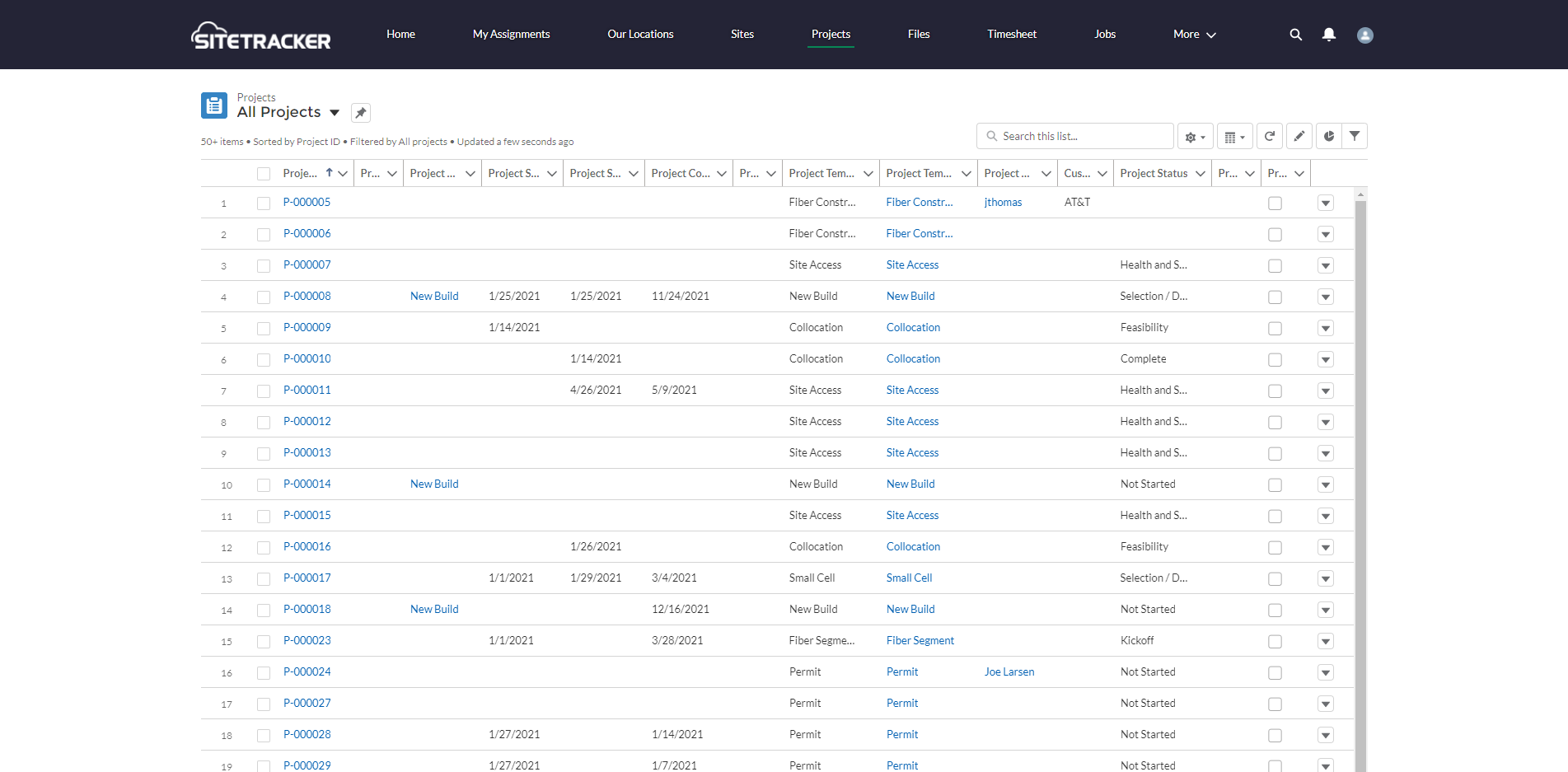 Onboard, align and focus contractors with your organization's process and workflow standards while maintaining visibility into their work.
Cost effective
The Sitetracker Connect Portal communicates in real-time with your Sitetracker org and is accessed outside of the Lightning Platform, removing the need to purchase additional platform licenses.
Quickly onboard and achieve alignment
Built with your main Sitetracker org's templates and configurations, the Portal enables organizations to quickly onboard external crews and align them with your internal standards.
Maintain focus and visibility of your contractors
Assign projects and jobs, sharing only relevant information to associated tasks. Use geo-fencing and real-time updates to ensure crews are executing when instructed and as instructed.
Download your datasheet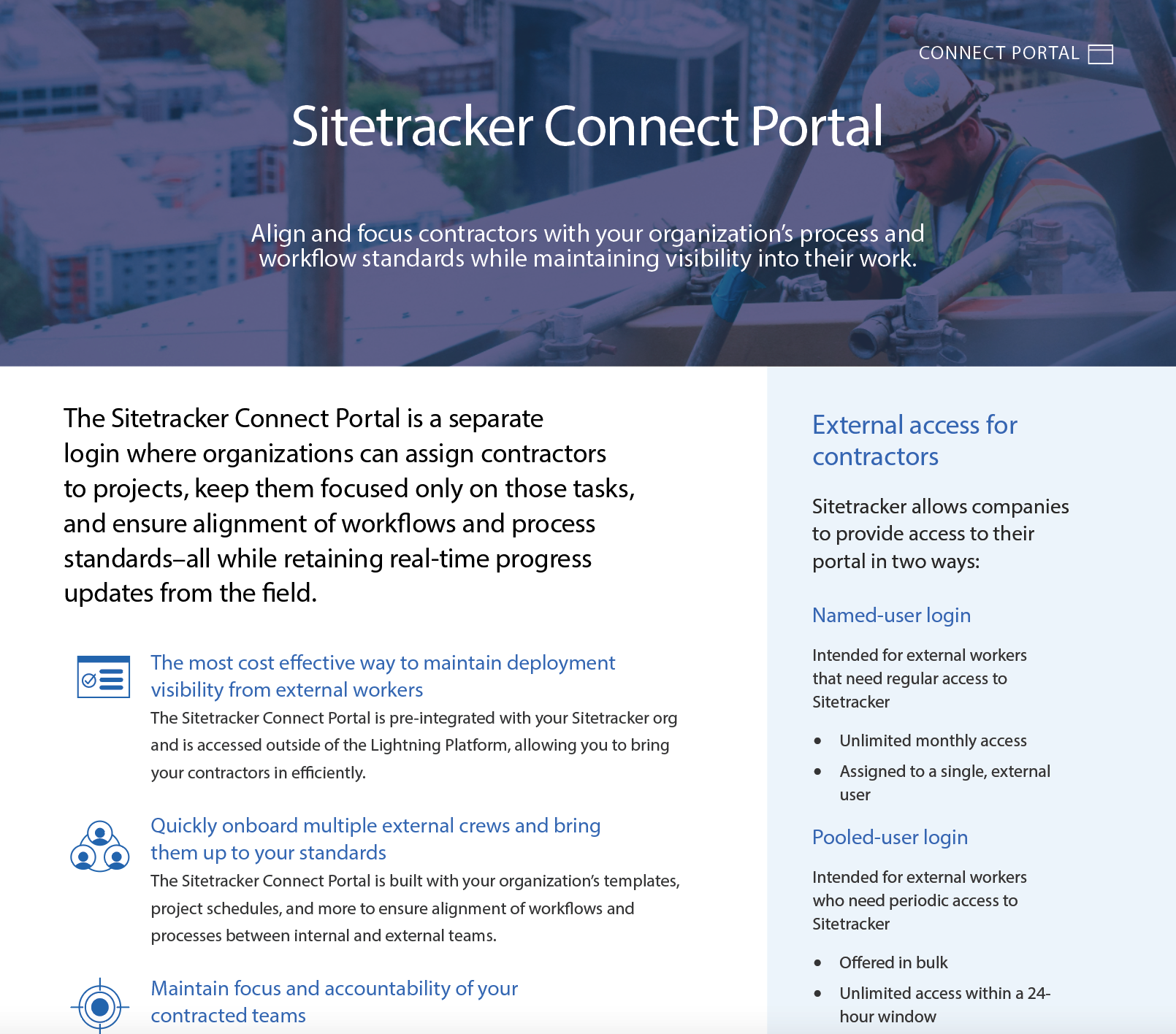 Demo the Sitetracker Connect Portal Today!