Site Inventory
Manage site inventory and assets with real-time reports and powerful dashboards to identify issues and alert stakeholders. Sitetracker Work Management enables teams to leverage data such as technician skill sets, available inventory, and maintenance schedules to provide valuable insights about service effectiveness and scheduling efficiency.
Identify trends
Managers can see patterns and trends which lead to exponential improvements in asset maintenance.
Improve maintenance metrics
Teams can improve their maintenance metrics by completing regular preventative maintenance, improving their First Time Fix rate, and resolving Break-Fix issues faster with Sitetracker Work Management.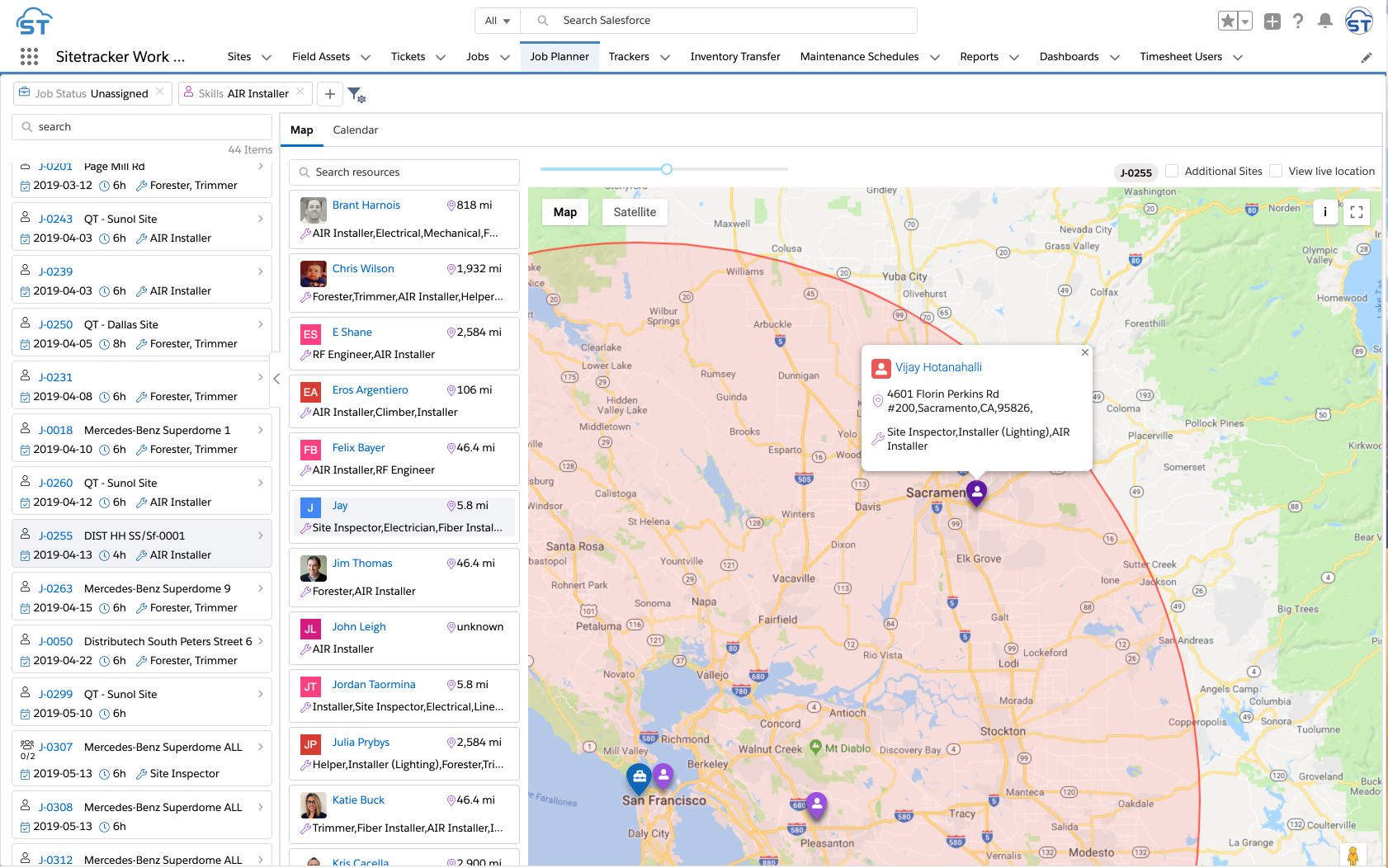 Sitetracker + Towers
Rollouts
---
With slim margins in the industry, it is essential to effectively plan, deploy, maintain, and grow site rollouts on time and on budget.
Single source of truth
Sitetracker provides visibility into the rollout process by acting as a single source of truth.
Site evaluations
Evaluate potential project sites in geographical and historical context.
Vendor analytics
Use Vendor Analytics to connect project timelines with historical performance and ensure the best vendors are used for each project.
Stay organized
Keep track of the rollout process with approvals, candidate identifications, survey management, milestone SLAs, and documentation control in one place.
Visibility
Visibility into rollouts and a single source of truth will ensure projects are finished quickly, site acquisitions are faster, contract management is standardized and revenue is accelerated.
Accelerate revenue generation
Sitetracker helps standardize rollout processes and ensures speedy site acquisitions and dependable delivery.
Sitetracker + Towers
Mergers & Acquisitions
---
Acquisitions require you to keep all your ducks in a row from the beginning. Sitetracker helps you do that in the following three steps.
Stay Organized
With Sitetracker, all information about each tower is captured in one place which means it is easy to be organized and efficient when gathering the required data and information for each site.
Collect accurate data
From there, you can use Sitetracker to manage the acquisition process by creating a custom template that outlines every step and ensures compliance with regulations and has all the right data in one place.
Plan for growth
Once the new towers are acquired, Sitetracker easily integrates information and helps provide a plan for growth in the future.
Billing
Automate and reduce error potential across billing, invoicing and project financials. Stay on top of project financials with instant insight into expenses and revenues. Configure integration to automatically generate invoices at billable milestones or lease payments. Easily report on billing activity and forecast lease payments and billable events.
Leasing
Standardize and automate leasing processes with scalable intelligent project templates. Keep track of everything–documents, lease renewals, termination procedures–in one place. Increase accountability for internal teams and external parties such as landlords. Standardization, automation and visibility help ensure that you maximize monetization for each tower.
Operations & Maintenance
Realize an unparalleled level of operational efficiency with Sitetracker's full lifecycle project management platform.
Keep towers in working order and in compliance with regulatory requirements.
Quickly make maintenance decisions with the most up-to-date data.
Track project tasks and enable field and office teams to work together seamlessly.
Live, cross-functional, consolidated site and asset updates to ensure continuous uptime.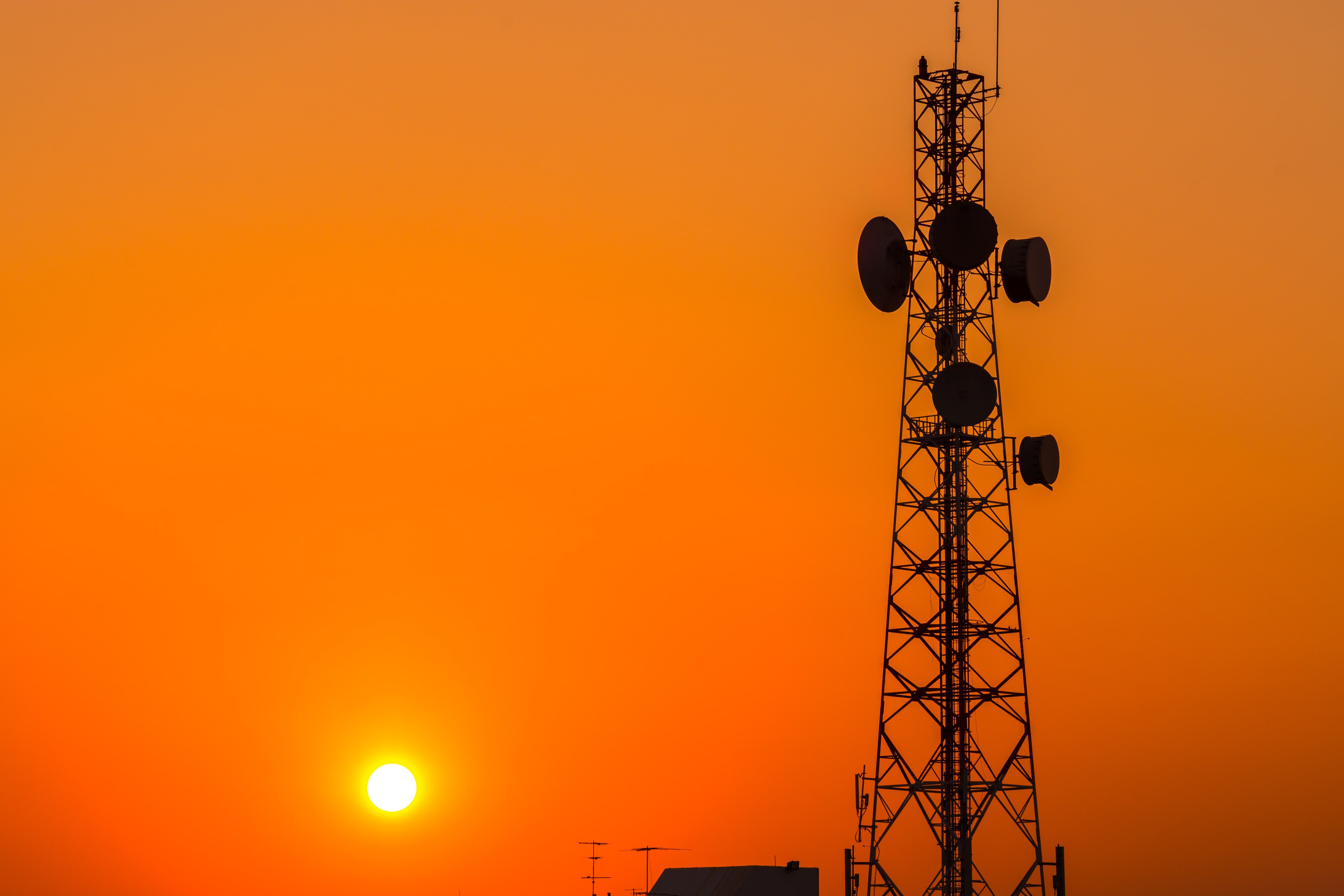 Sitetracker Mobile
Enhance productivity, streamline workflows, and strengthen collaboration across the organization with Sitetracker Mobile.
---
Empower your people
Easy photo uploads, configurable forms, and critical project and site context – available anytime, anywhere – ensures that projects can be completed on time and on budget, no matter where teams are.
Improve Data quality
Manual errors decrease and data quality increases, ensuring that your projects are accurately accounted for and that your business is set up for long term growth.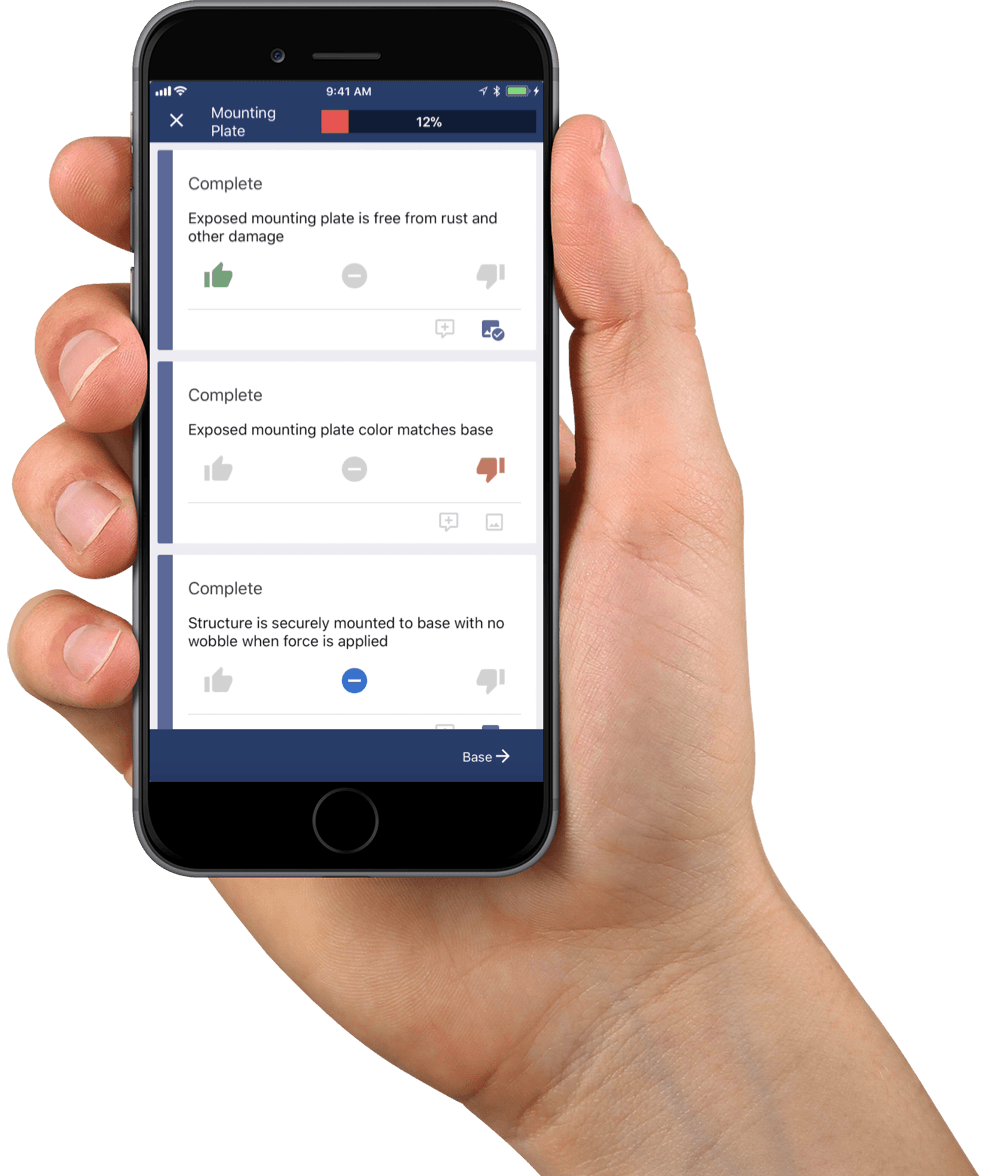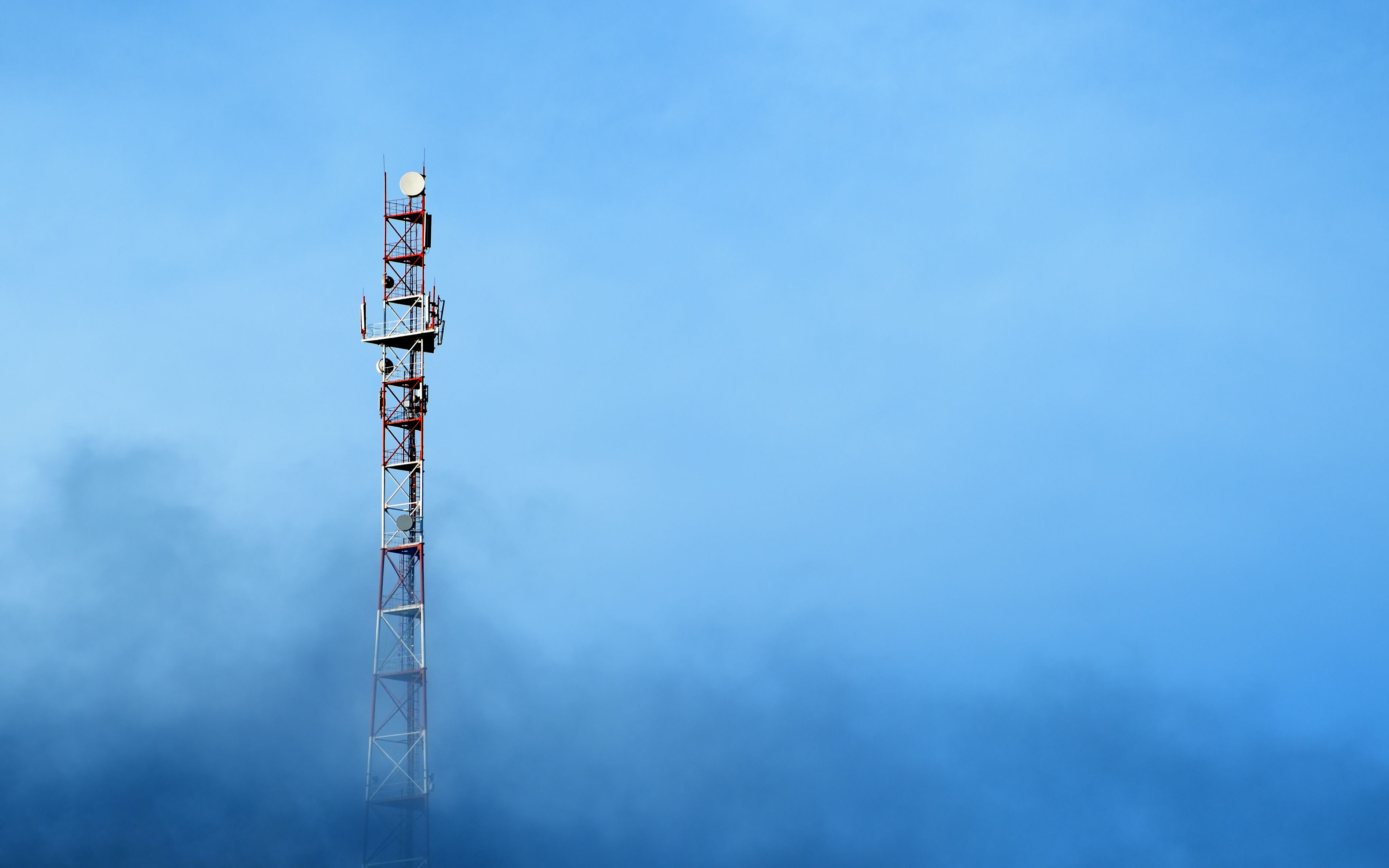 Co-Location
Make the most of co-location opportunities by standardizing processes.
Intelligent Project Templates
Intelligent Project Templates make it easy to standardize co-location processes and make them scaleable.
20% improvement in speed to revenue
Our team works with each customer to design customizable project templates that fit with your processes, helping you save time on projects and gain visibility. Sitetracker customers see a 20% improvement in speed to revenue thanks to standardized co-location processes.
Mapping
Find your way with Sitetracker Maps. With Sitetracker Maps, you save time navigating from site to site, easily locate tough to find sites, and create schedules based on locations of sites so that teams are effectively deployed.
---
Market potential sites
Quickly share user-friendly maps to market sites to potential customers and start monetizing sites fast.
Maximize opportunities
Easily publish public-facing maps to market co-location opportunities.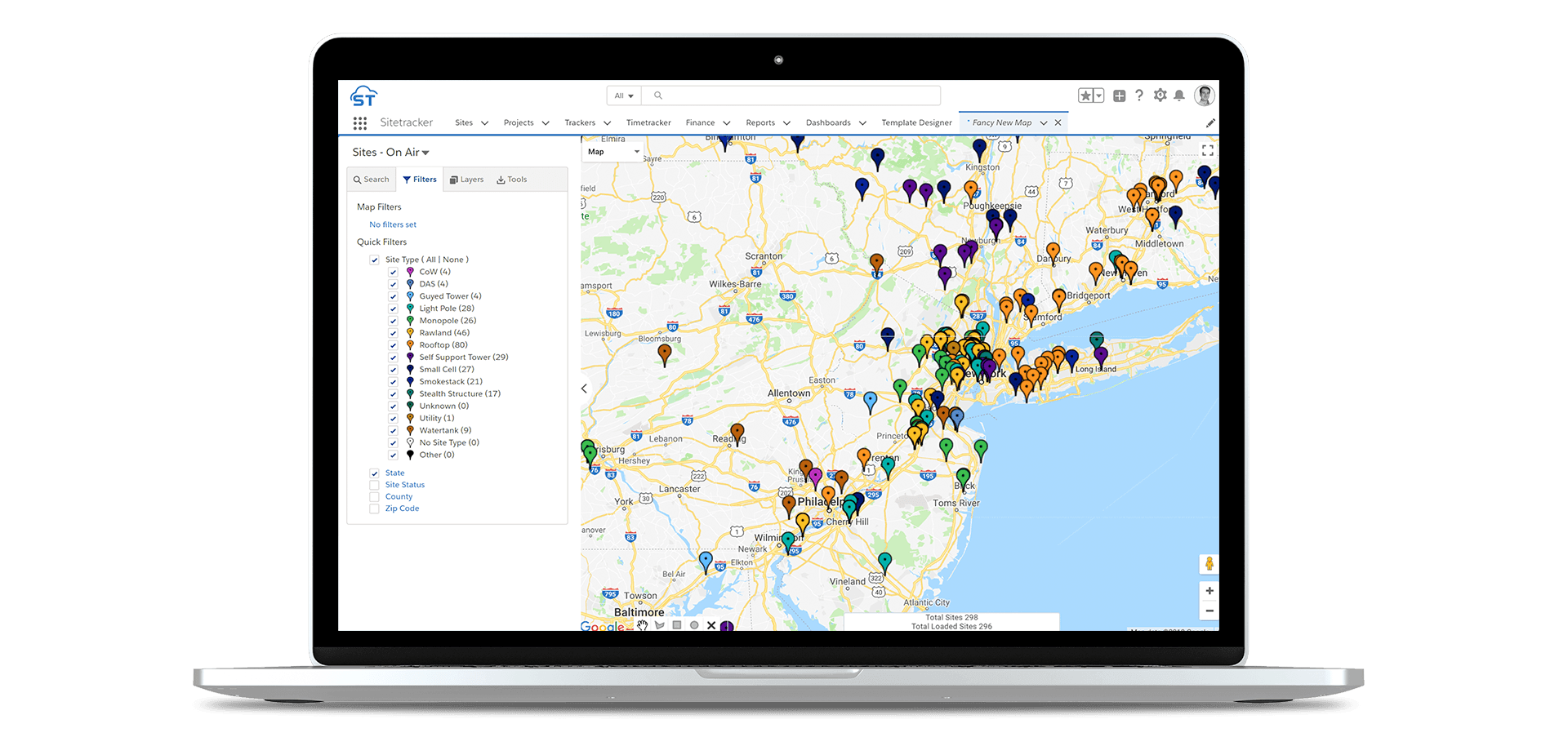 Sitetracker + Towers
Reports & Dashboards
---
Reports and dashboards make all the information you want to analyze easily accessible.
Make sound financial decisions
Quickly create custom reports with the information you need — such as budget vs. actual spending or progress against important milestones — to identify issues, drive alignment, and allocate capital more efficiently.
Eliminate roadblocks
Say farewell to the days of spending 6 to 8 hours a week on tedious data entry. Automated reports give you time to focus on the important things. Easily forecast project progress to eliminate roadblocks and delays.
Harness the power of dashboards
Dashboards provide a global view of operations, allowing you to view multiple key performance indicators (KPIs) or other important metrics in a single view. Use dashboards to get a birds'-eye view of your tower operations and easily pinpoint where improvements can be made.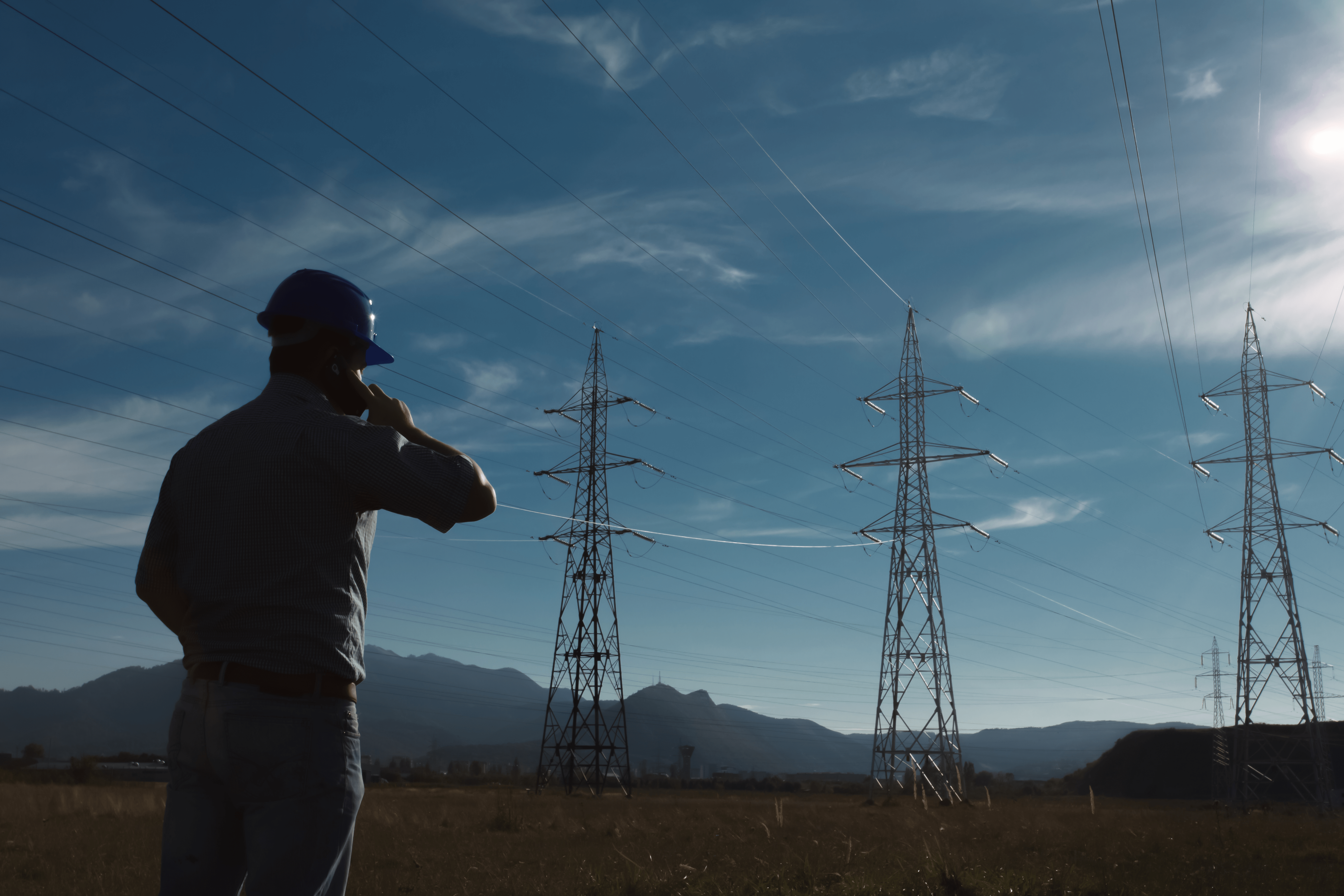 Site Access
Keep track of activity at each site and make sure your sites are secure.
Secure your sites
Make sure sites are secure by using Sitetracker Mobile to capture live photos and videos of sites. Plus, Sitetracker Mobile empowers teams to share information live between field teams and the office ensuring sites are secure.
Keep track of who is visiting a site, when they are on site and how long they are there with customized project templates and forms.