It may be a new year, but our goal remains steadfastly the same: to provide critical infrastructure companies with the best end-to-end solution for managing their high volume, distributed projects. Our first release of 2021 has remarkable enhancements that will help your project teams do just that. A few highlights are below: 
Forms
Forms – if you are sick of carrying around a clipboard and doing double-entry data in the field, Forms are for you. If you have ever lost a piece of paper with crucial information from the field and had to go back on site to gather that data, Forms are for you. And, now, if you have ever wished you could capture everything about a site – pictures, documents, even signatures, Forms are definitely for you. 
Signed, sealed, delivered 
You can now capture a signature in Forms on Sitetracker Mobile in our most recent release. Even better – the signature also shows up on desktop so that everyone – no matter where they are – is on the same page.  Capturing signatures in Forms makes it easy to keep project momentum going, whether it's processing a permit, getting an agreement signed, or anything in between.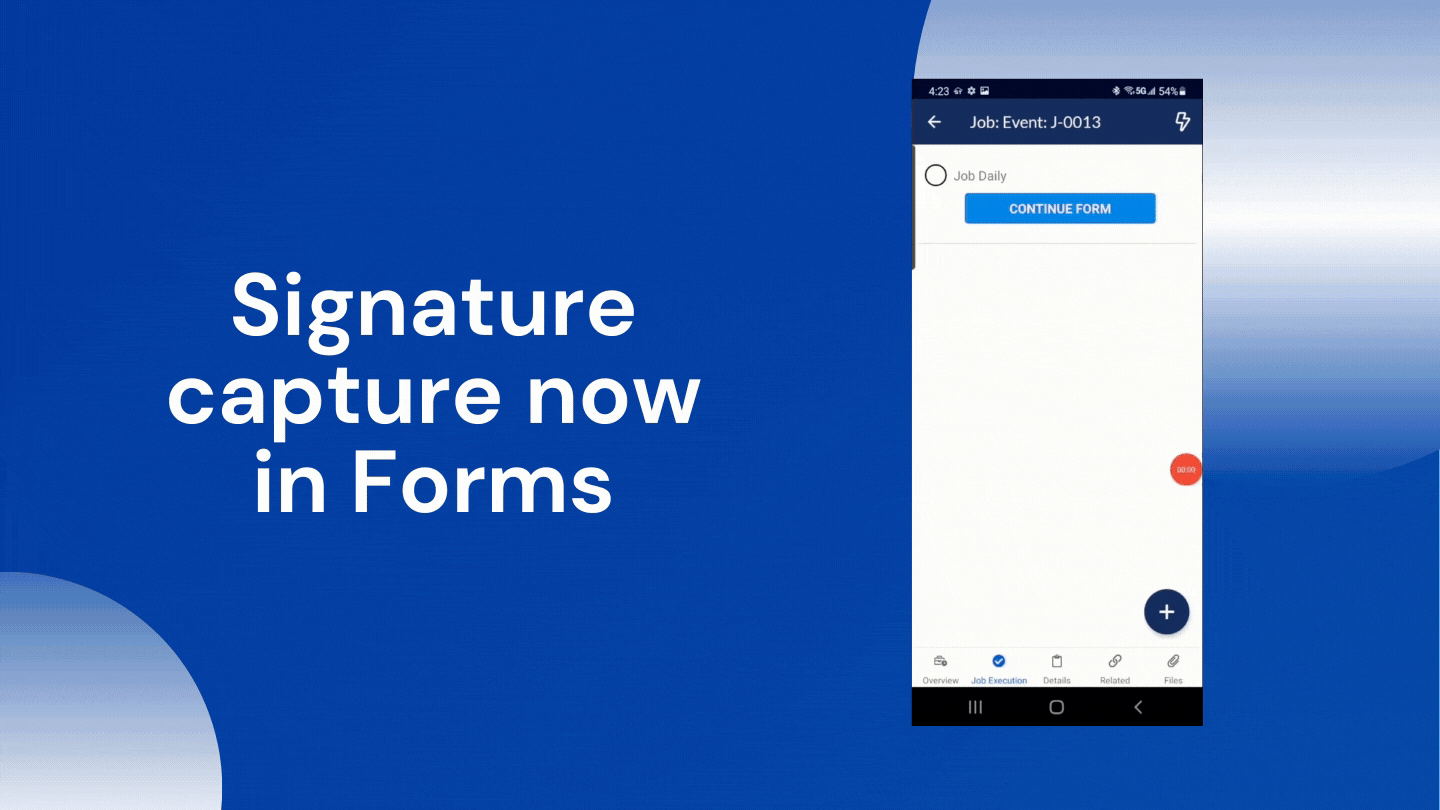 Asset and Inventory
As a true end-to-end platform, Sitetracker users can manage the full asset lifecycle from receipt, storage, installation, and maintenance with Sitetracker asset and inventory tracking. This release includes exciting enhancements including new search capabilities and improvements to kits which will help streamline workflows and decrease re-work. 
Clarity: now you have it
Customers can easily swap assets, including uninstalled assets, quickly with inventory management. New search functionality makes it easy for users to search for a specific piece of inventory with additional information such as manufacturer, type, etc. Next time you can't remember the inventory name, just search related terms to make your way to the item you need. 
A farewell to re-work
We all know there are plenty of reasons re-work can happen. The field team shows up with the wrong tools and inventory. They have to turn around, drive back, and the day has suddenly disappeared. One enhancement in Release 42 helps ensure the field teams have the right equipment and assets when they get on site. Users can now identify if a field asset has all of the necessary components linked to the Kit definition before they get to the site. Toodleloo, re-work. We won't miss you.
If you want to achieve operational excellence in the new year, we want to help.