Sitetracker Mobile: a better way to capture project data in the field
Reduce costs, improve efficiency, and increase accountability with the Sitetracker Mobile App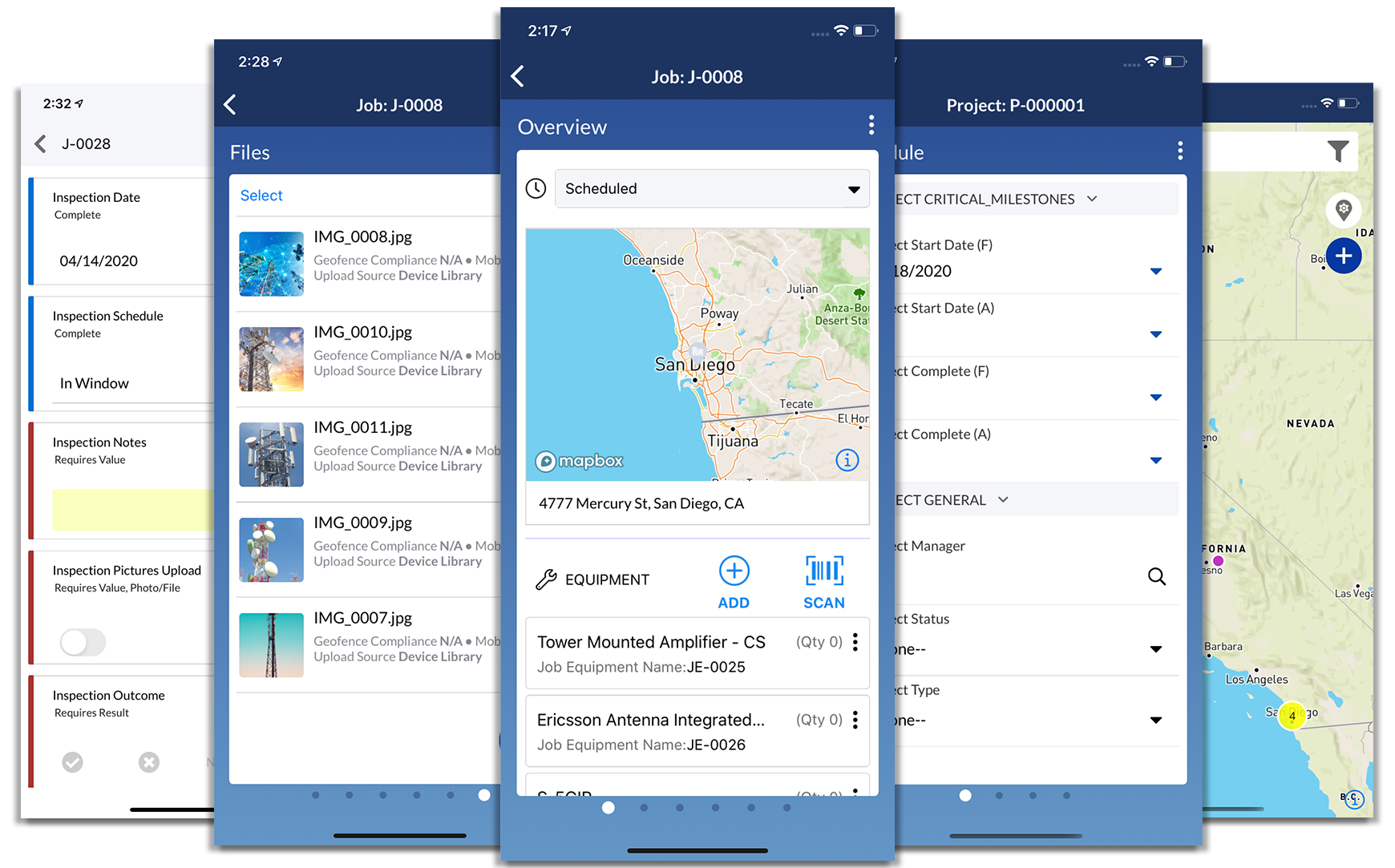 Improve speed, quality, and safety of teams in the field.
Easy to use
Sitetracker Mobile, available for both iOS and Android, makes it easy to capture and enter project data in real-time.
Improve Job quality
Field and construction teams can capture all information on-site from taking photos to marking up documents.
Put safety first
Keep your field and construction teams safe with customizable forms for every type of safety checklist. Plus, geofencing makes sure site forms are completed on-site.
Not everyone has a desk
From contractors to remote employees on the move, being able to make a difference while in the field is critical for project accuracy and completion. Sitetracker Mobile is here to help.
How Sitetracker accelerates speed to revenue and provides project visibility
How Sitetracker accelerates speed to revenue and provides project visibility
Download the Sitetracker Mobile datasheet