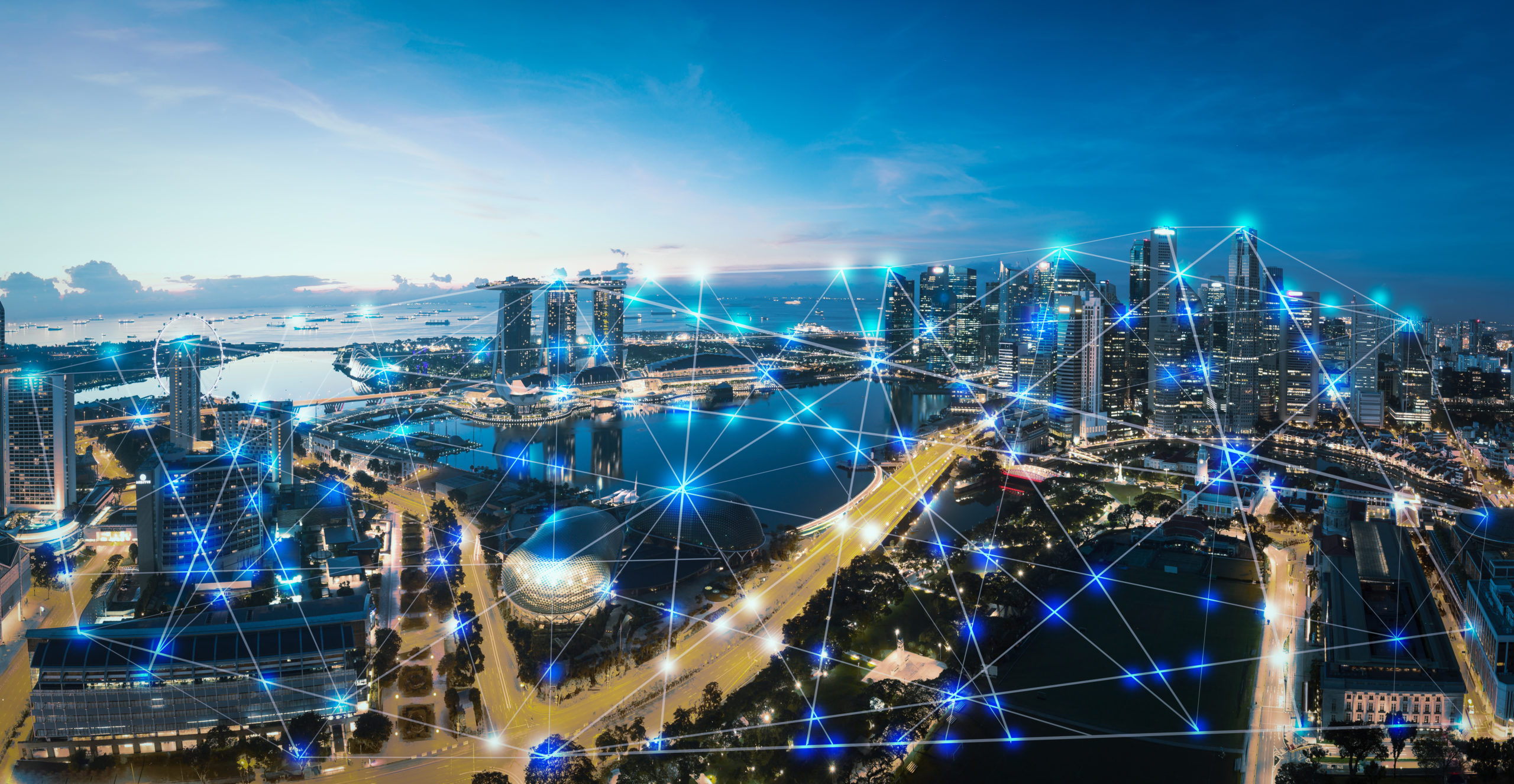 On-Demand Webinar: Unlocking Telecom Business Growth: Solutions and Strategies to Achieve Operational Excellence
WATCH THE WEBINAR
Industry leaders trust Sitetracker Expand coverage and capacity faster
The fast-paced nature of telecom demands innovation and requires standardization. The world is becoming connected faster than ever due to advancements in technology, including the increasing importance of 5G projects. From hundreds of thousands of small cell deployments to maintenance of existing sites, the volume of telecom projects is growing rapidly. Sitetracker's purpose-built project management platform enables MNOs to grow their networks and rollout their 5G infrastructure faster.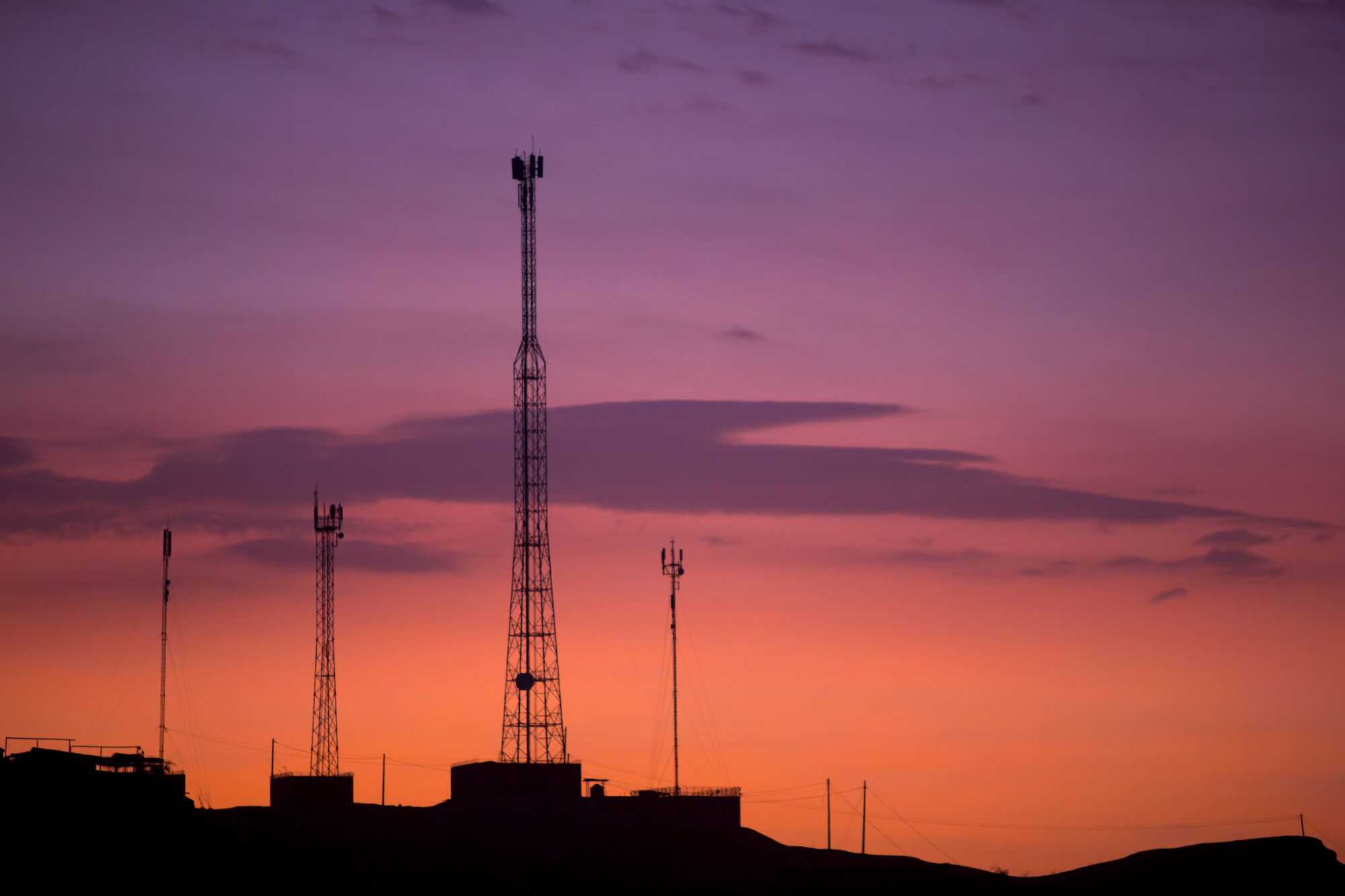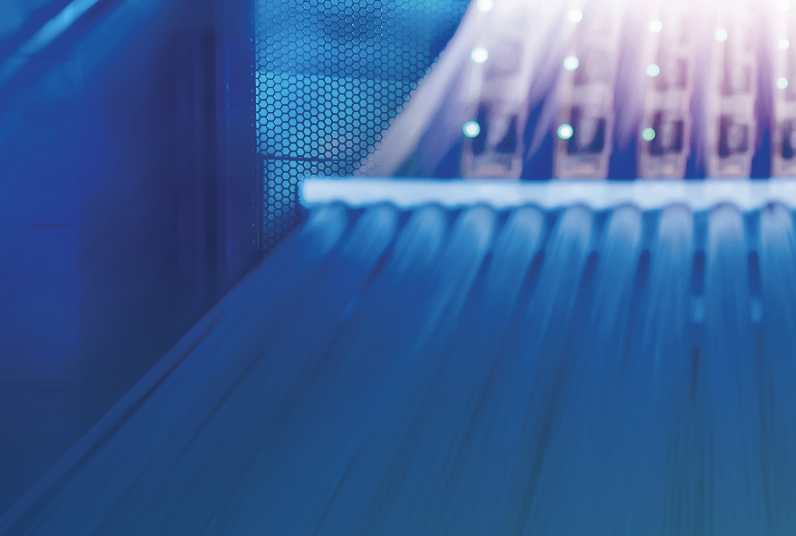 Stay up to date with your vendors in real time
Over 60% of telecom firms still rely on email, phone calls, or texts from vendors to stay updated on progress. This aggregates to tens of hours each week just to receive status updates, taking time away from your vendors to perform work. The Sitetracker 2 Sitetracker integration allows multiple instances to talk to each other, meaning that progress updates are instant and automated.
Efficiently allocate capital
Data-driven decision making has become the standard for strategy setting. Yet, data accuracy and completeness remain an often overlooked but significant factor in project management. Without a single source of truth, project information gets lost or misplaced; and low user adoption means information often does not get recorded. Making decisions based on incomplete or inaccurate data is an absolute no-go. Sitetracker acts as a single source of truth for the full life cycle of each project and site. Leverage your portfolio's holistic data to decide where and when to expand.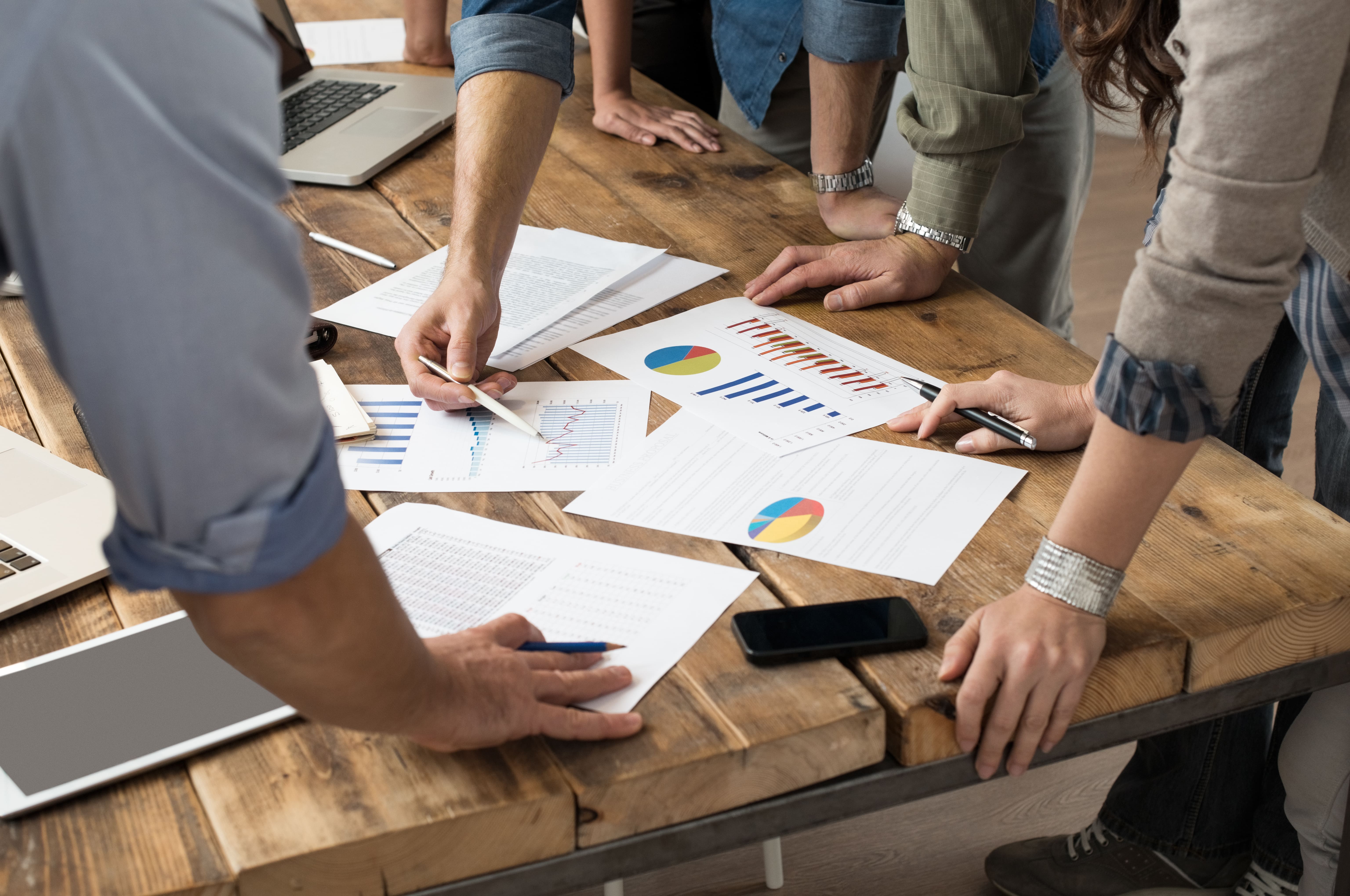 Reduction in Time Spent Reporting
Explore the solutions that innovators and leaders standardize on
Sitetracker empowers telecom innovators to deploy critical infrastructure faster and with greater accuracy.
Reduction in Time Spent Reporting
Accelerate your time to on-air
Accelerate your time to on-air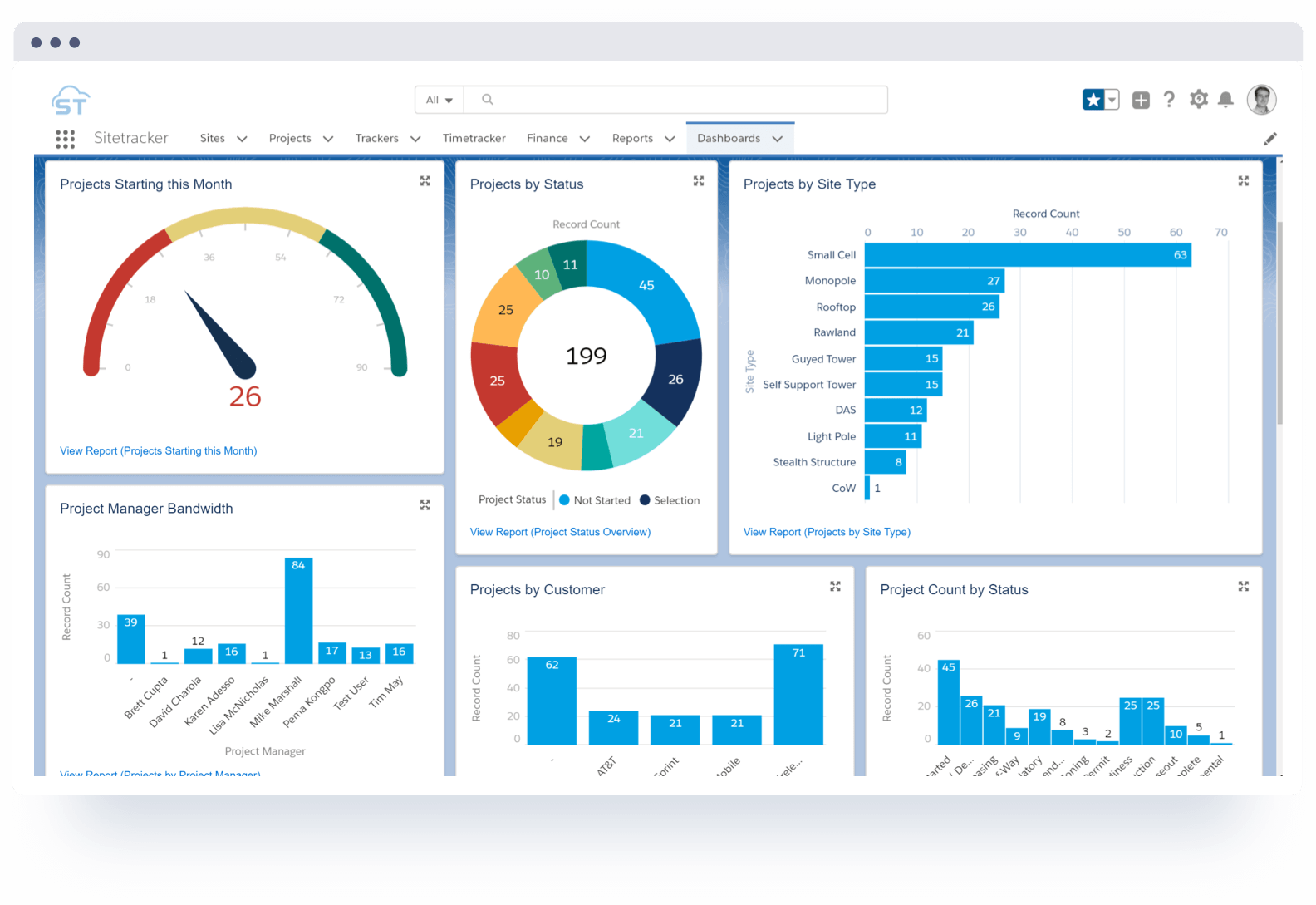 Benefits of using Sitetracker for high-volume telecom projects
Scale
Customizable Intelligent Project Templates make your team an efficiency powerhouse.
Forecasting
Use the power of predictive analytics to accurately forecast project expenses and revenues.
Collaboration
No matter the team – internal or contractor – native integrations make workflows seamless.
Security
Ensure the right people get the right information with multi-level security protocols.
Reporting
Quickly view data dashboards and drill-down to real-time reports.
Insights
Report natively and share data with any business intelligence platform to directly.
Ready to see what the most powerful project management platform for Mobile Network Operators looks like?