Customer Story
Fontur partners with Sitetracker to improve employee experience and grow their project portfolio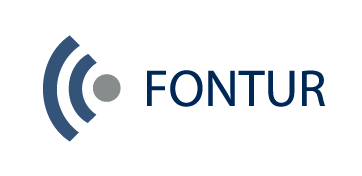 FONTUR International Inc. has grown to become the premier wireless infrastructure services company in Ontario. Founded in 2008— quality, dedication, ethics, and performance are the foundation for their successful track record.
Fontur Customer Story
In 2019, the president of Fontur International saw an opportunity to help the company grow by introducing a new project management platform that would help organize all of their work from network engineering, securing permits, site acquisition, and full turnkey installations. The team ended up going through the entire sales cycle with a major Sitetracker competitor, Siterra, but could not get on board with their usability or pricing models. This was when they decided to partner with Sitetracker for their experience in the industry and professional implementation team.
Sitetracker gave Fontur the ability to manage their projects with ease and help them grow their business. Historically, all of this work was managed in Excel, and they did not know the value of each site. It was important for the team to start measuring time to on-air and maximize the profitability of each tower through leasing and colocation revenue. During this period, the owner played a crucial role in facilitating effective communication within the company, ensuring everyone was well-informed. However, to further enhance the company's growth and the number of projects they could undertake, the owner aimed to delegate some of these responsibilities and concentrate on expanding the business.
HIGHLIGHTS OF THE SOLUTION:
Trackers for location cost estimates
Reports and Dashboards for project approval statuses
Workflows to automate project approvals
Online and automated project approvals
Results
After partnering with Sitetracker in 2019, Fontur experienced amazing results bringing their business to the next level. They were able to improve customer satisfaction by increasing their project completion time by 20% which ultimately led to a 10% increase in project portfolio growth. The outstanding outcomes can be attributed to various factors, such as enhanced project data, reduced meeting durations, and streamlined workflows enabled by automated estimate creation and project initiation.
With the power of Sitetracker, Fontur has enabled their team with the proper tools to get the job done more efficiently and in less time. This also resulted in an improved employee experience with a more efficient way of working and onboarding new team members. The team continues to grow with Sitetracker and plans to extend their platform with Timesheets, Vendor Bids, Inventory management, and approvals.
20% faster project completion
Improvement to cycle time for billing and closeout packages
Increase in project portfolio growth
Less time spent on manual reporting