Customer Story
inRange increases productivity by 24.3% with Sitetracker
InRange Solutions, headquartered in Fairfield, NJ, is a company that specializes in leasing, design, development, zoning/permitting, and construction management services.

InRange's approach combines efficient processes, skilled personnel, and a technology platform to deliver consistent, expert, and accurate results every time. To enhance their project management capabilities, inRange Solutions chose to partner with Sitetracker, leveraging the company's extensive industry expertise and unique product capabilities.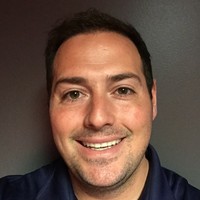 "… a centralized and integrated project management system needed to be implemented"
inRange Solutions faced several challenges due to its use of disparate systems. They managed over 50 project types in spreadsheets and homegrown databases, resulting in multiple systems and duplicate data entry. This left them without a single source of truth for projects, making it difficult to quickly answer executive questions. Their limited visibility into data made it challenging to create KPIs and manage them over time. Additionally, outdated technology prevented them from seeing the critical path to completing projects and meeting goals.
InRange Solutions faced several challenges due to their decentralized approach in customizing processes for each site installation, service, and maintenance project. Their operations were slowed down by scattered data, and the lack of a standard playbook made it challenging to train new hires, especially while working with major clients like AT&T, Sprint, T-Mobile, Verizon, Crown Castle, and American Tower. Additionally, cross-functional collaboration between project managers and finance team members was difficult due to varying ways of tracking and managing projects. Field workers also faced delays and increased turnaround times because of the lack of mobile access. To mitigate these issues, a centralized and integrated project management system needed to be implemented.
HIGHLIGHTS OF THE SOLUTION:
Sitetracker Mobile to reduce turnaround times
Trackers for managing a high volume of projects and sites
Intelligent Project Templates for 50 different project types
Real-time reporting to enhance visibility and accountability
$260k
Saved Per Year by Eliminating Meetings
Results
InRange has seen significant benefits since adopting Sitetracker. Workflow automation and consistent processes have led to a 24.3% increase in productivity, allowing the company to add customers without adding headcount and saving $1.89M. They have also saved over $260,000 per year on one recurring meeting alone, and weekly site-by-site meetings are now shorter and more effective.
By leveraging Sitetracker's Intelligent Project Templates, inRange can capture best practices and continually improve their ability to execute based on past experience. The platform has improved organizational alignment, resulting in less friction and higher-quality data. Accurate forecasting and better management reporting have enabled executives to make strategic decisions based on data. InRange also sees Sitetracker as a partner in growth, with ongoing support and development to help the company adapt and scale its business. The platform's 100% utilization and daily usage by employees means that everyone has the latest, most authoritative data, and issues can be spotted quickly with a full audit history.