Stop by Booth 931 during Fiber Connect 2022!
Deploy what's next with the global leader in Deployment Operations Management. A quick chat with our telecom experts could transform your operations!
Learn about Sitetracker Telecom
Connect with our team of deployment operations experts!
We'll reach out as soon as possible to set up a time that works for you.
Industry leaders use Sitetracker
Driving Efficiencies in Fiber and Mobile Network Deployments
Hear from TMForum analyst Mark Newman on new ways to guide your site acquisition, build, and maintenance strategies.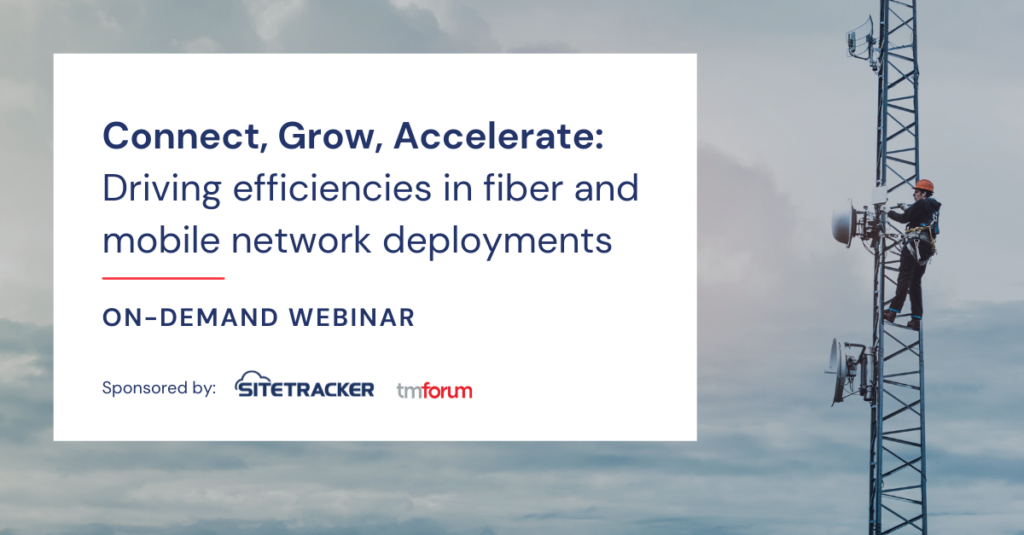 Report: Building Digital Towercos
This report on how digital transformation can take towercos to new heights explores what is at stake, the capabilities needed, and the solutions being deployed by leading towercos to create digital platforms that optimize their operations and enable expansion.