Sitetracker integrations for seamless information flow
As a platform-agnostic system, Sitetracker can bring together mission-critical tools to act as the single source of truth for your entire business.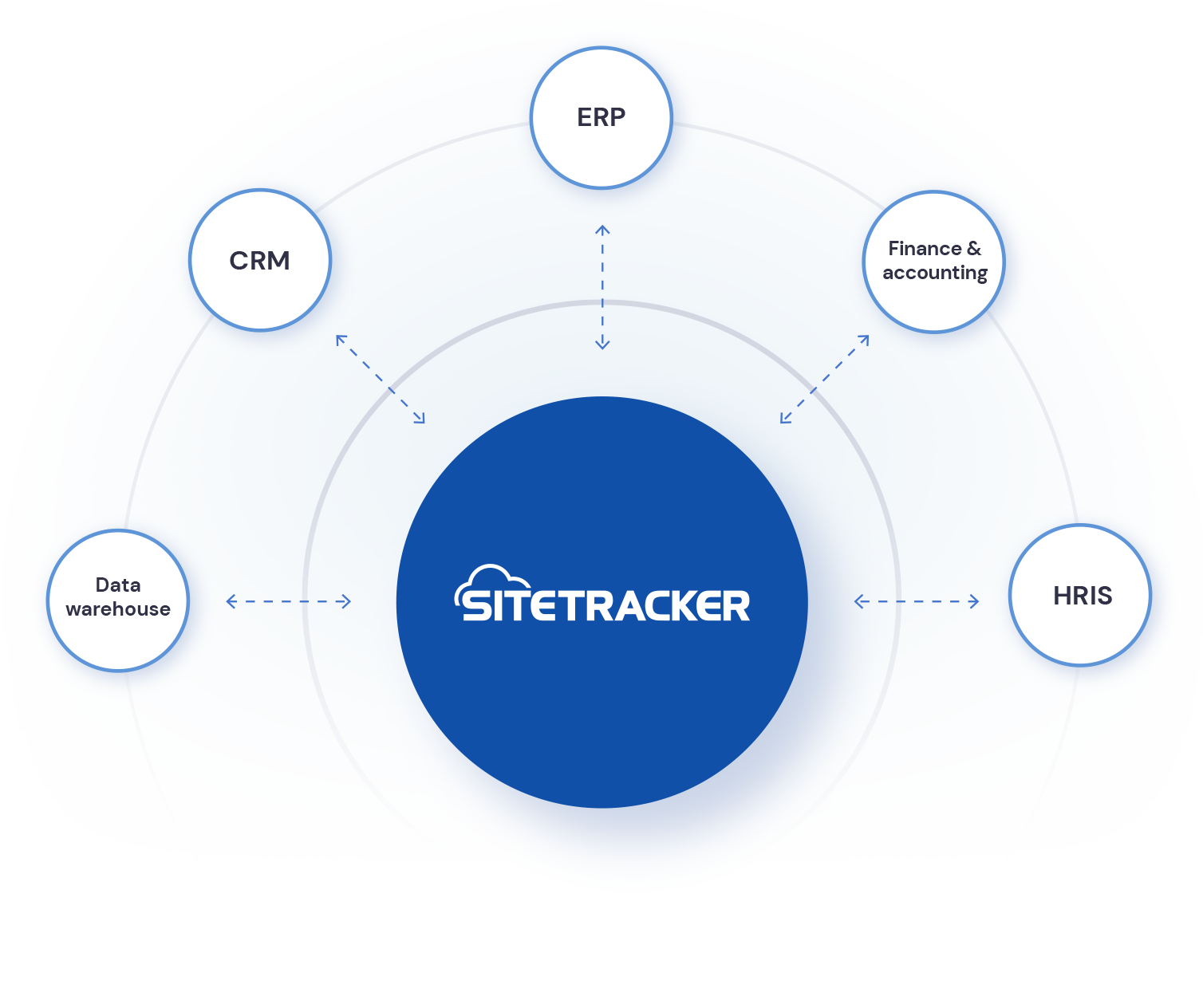 Unify your data for maximum efficiency.
Setting the right strategy to grow your business requires holistic visibility and free information flow. While legacy project management tools silo data and are not able to unite disparate systems, Sitetracker acts as a unifying single source of truth that empowers you to make data-driven decisions quickly and effectively.

Deep integrations via REST APIs for a seamless information flow.
Examples of current integrations include:
Ready to get started?
Experience the most cutting edge and robust project management platform designed for high volume repeatable and distributed projects.