Document management: a better way to reach closeout faster.
Manage documents for all stages of a project in one place.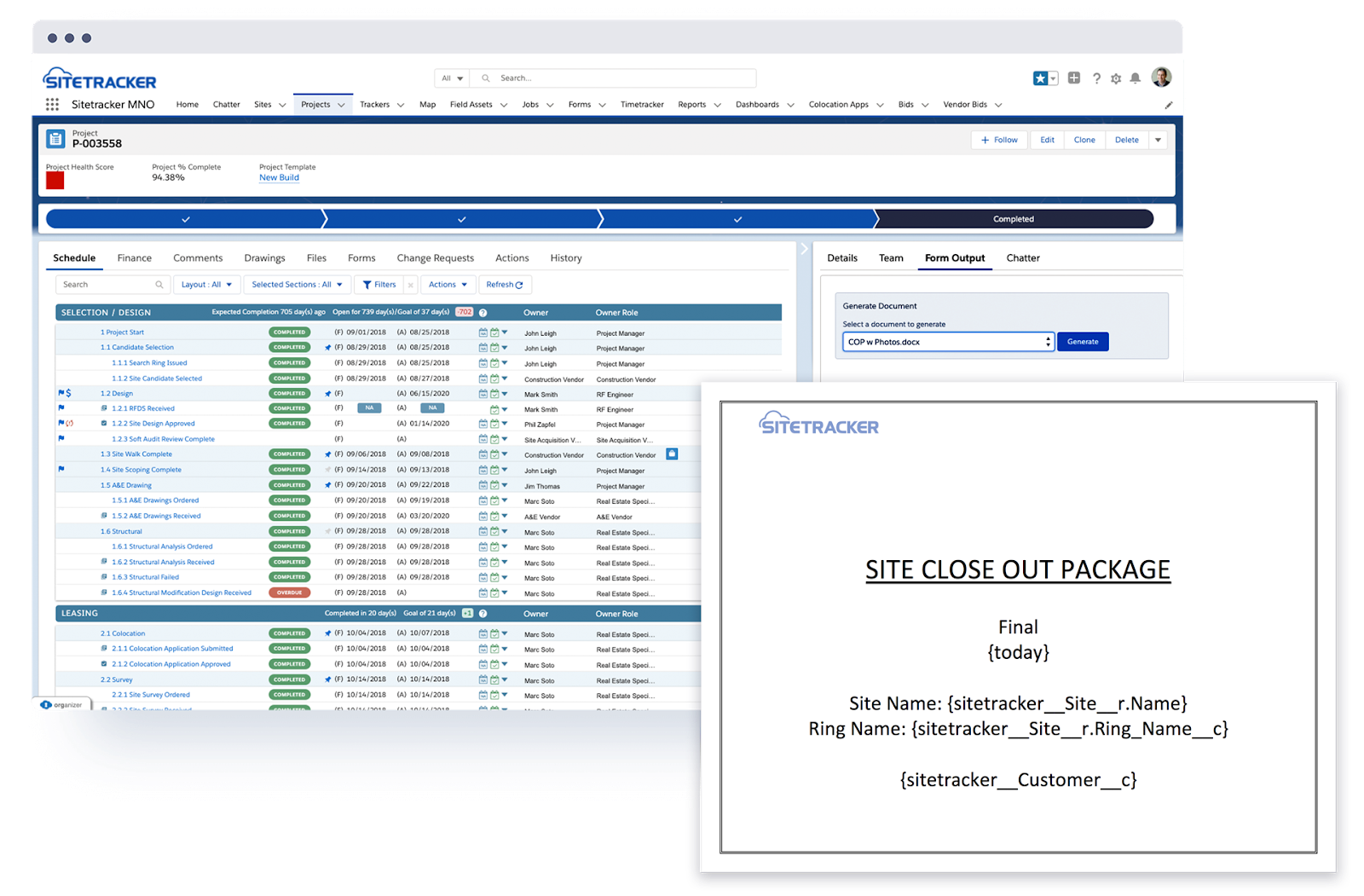 Document management made easier in Sitetracker.
Keep everyone aligned
Document Markup allows for construction drawings, permits, and other documents to be annotated directly in Sitetracker, ensuring that everyone always has access to the latest file.
Closeout in minutes
Document Generation makes it easy to pull information directly from Sitetracker into customizable documents. Create accurate closeout documents the moment a project is completed.
Streamline operations
Streamline operations by taking photos, submitting photos, and identifying critical components of the picture in one place.
Reduce duplicate efforts with Document Markup.
Manage processes around documents, including markups, comments, and reviews in one place. Users can combine document markup with approval flows so that you can manage any processes involving documents in Sitetracker. Communicate changes and feedback to documents visually, with intuitive drawing and shape tools. Plus, users can start discussions directly on the document via comment threads, keeping all updates in one place, and saving time going in between documents and email.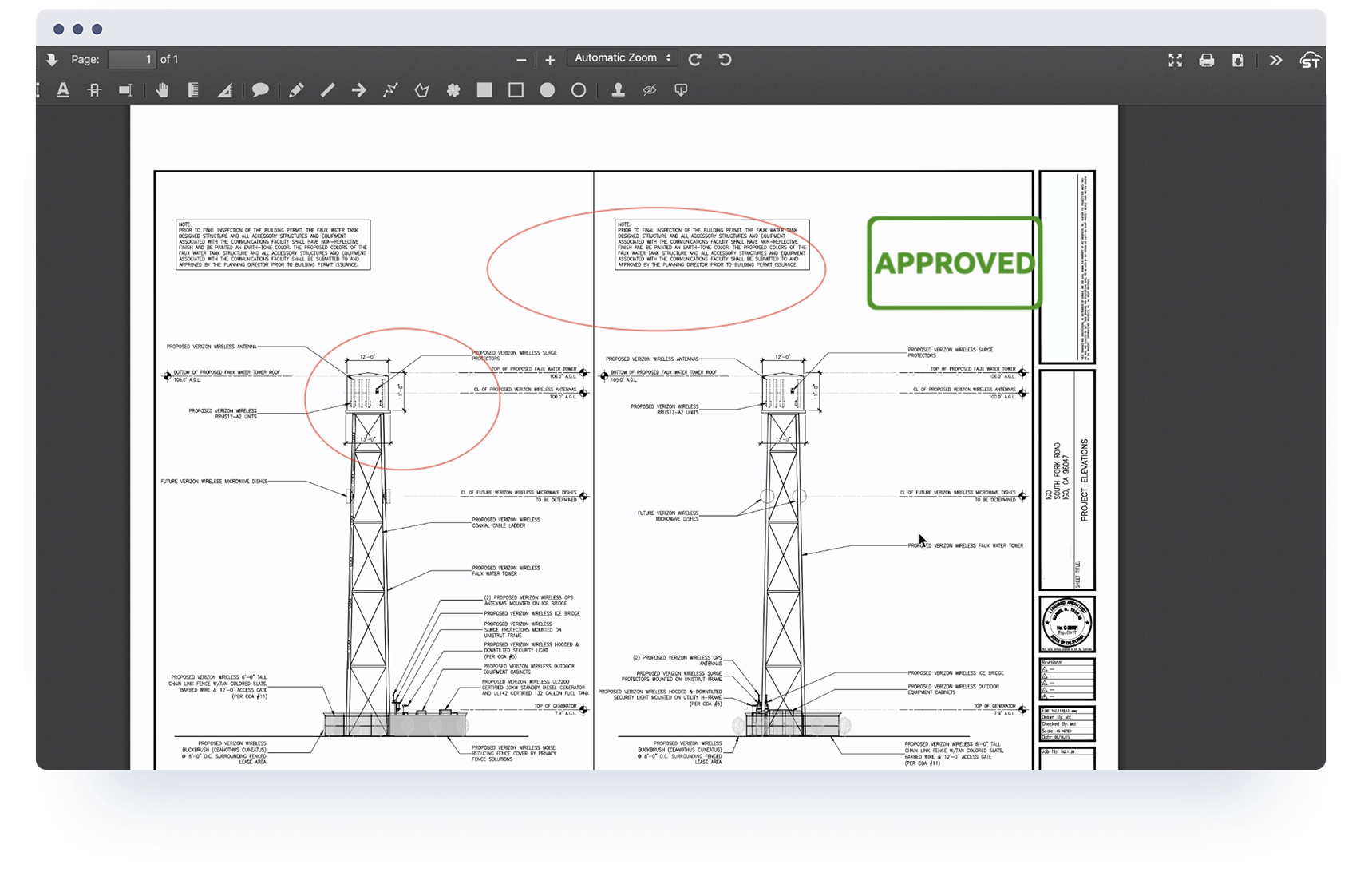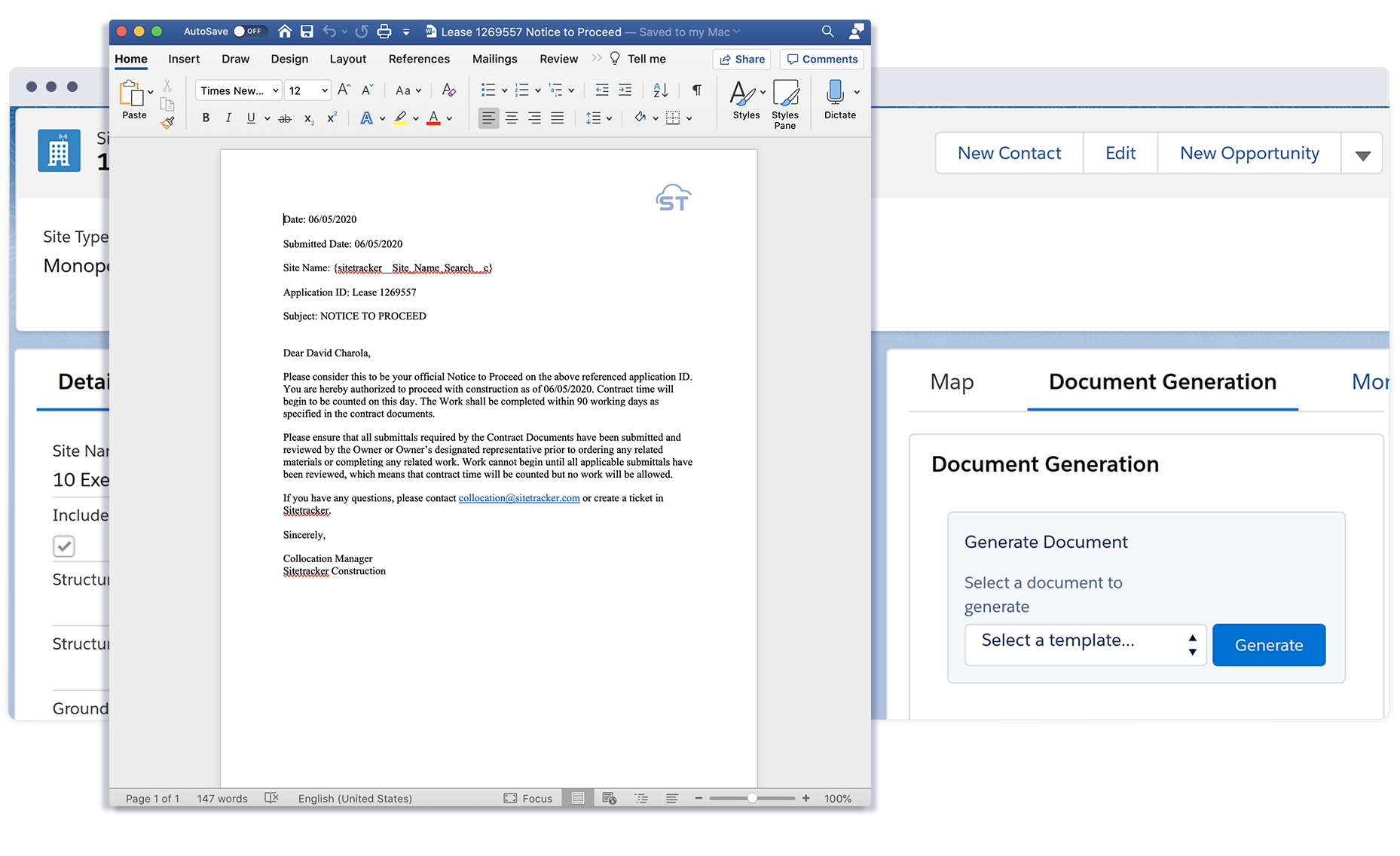 Generate documents directly from Sitetracker.
Document Generation empowers users to quickly pull information from Sitetracker into an editable document based on customizable predefined templates. Generated documents can contain data from any project, Job, or Form including photos all laid out in the format of your choice. Use cases for Document Generation include close out documents, Site Candidate Information Packages (SCIP), notice to proceed (NTP) documents, leasing abstracts, and inspection summaries.
Flexible document management to fit your needs.
All generated documents are always in an editable format so changes can be made anytime. Standardizing the format of documents created with Sitetracker Document Generation helps to ensure closeout packages are quickly completed and accepted.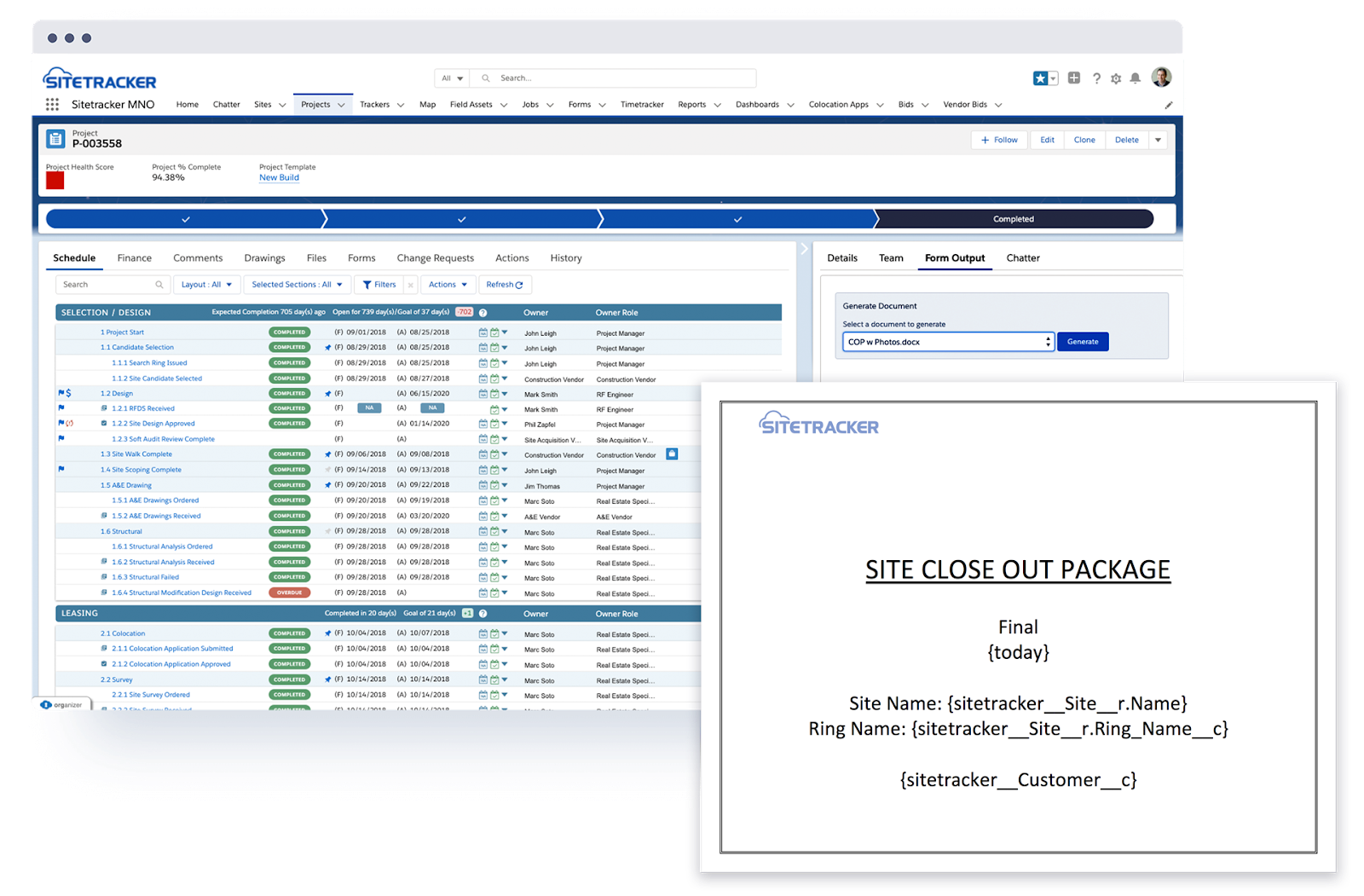 Demo the most trusted project and asset management platform today!
Get to closeouts faster with Sitetracker in the field.
Download the Document Management Datasheet