Our latest release delivers numerous enhancements and an even more powerful user experience in key parts of the Sitetracker platform. Each new release we deliver is a collaborative effort between us and our valued customers. This release is no different. As a true Software-as-a-Service (SaaS) solution, Sitetracker delivers improvements in enterprise functionality and security automatically, without the need for any manual updates. This means that you always and automatically have the latest, best version of Sitetracker.
Trackers: manage your entire portfolio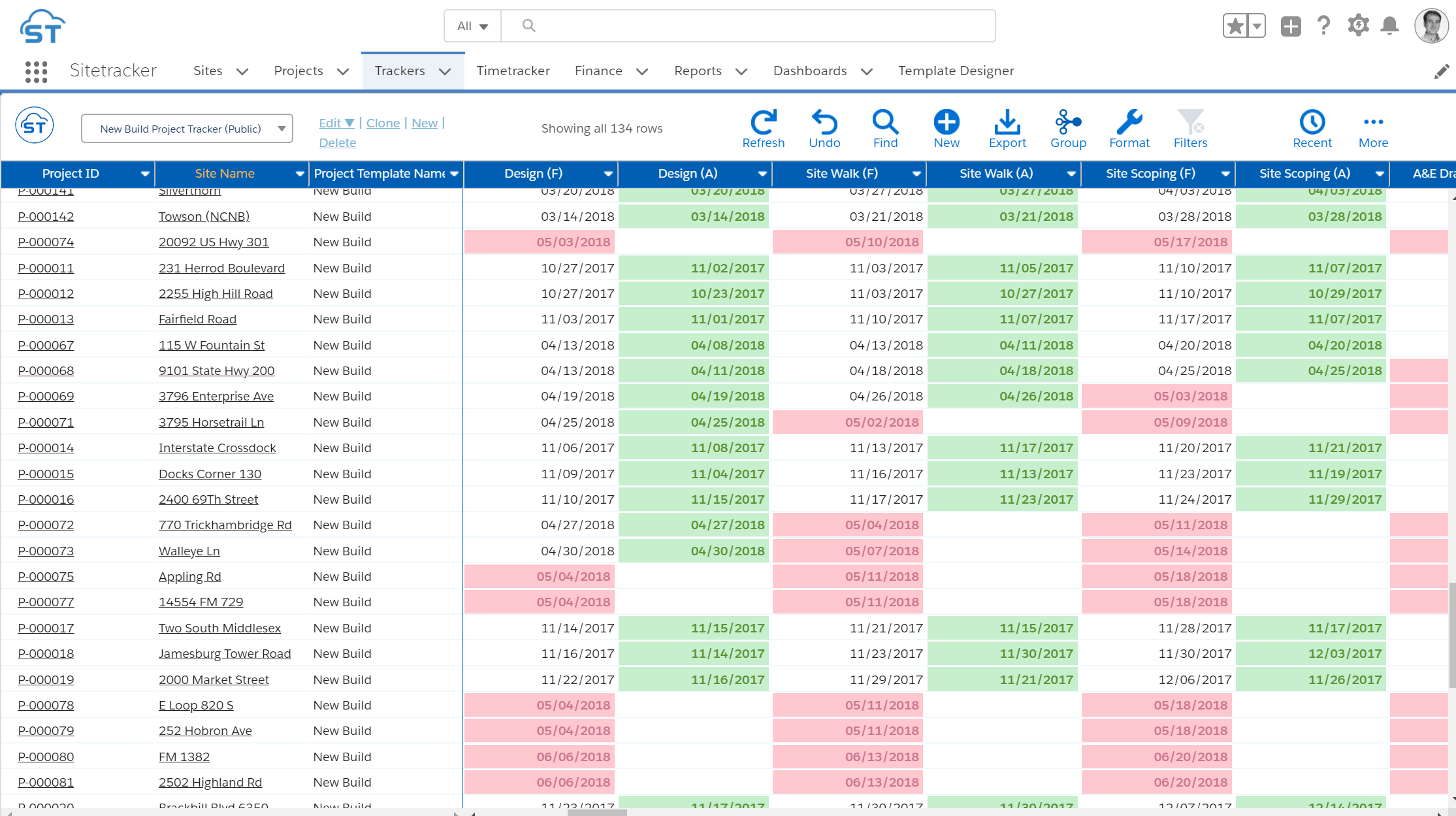 Trackers provide a holistic view of an entire portfolio and all the projects within it. Customers can gain a high-level view of multiple projects at once, providing a single source of truth and helping identify trends that will help grow the business in the future.
Trackers may look like spreadsheets, but they are far more powerful. With trackers, you can quickly make updates across thousands of projects. This saves you from manually updating each cell and spreadsheet, individually. Project progress and milestones can be updated to reflect progress, aligning all teams and helping large and geographically dispersed teams be on the same page. Ultimately you can view and interact with their information faster. Talk to our Customer Success team to configure trackers to fit your needs.
Maps: put projects in geographic context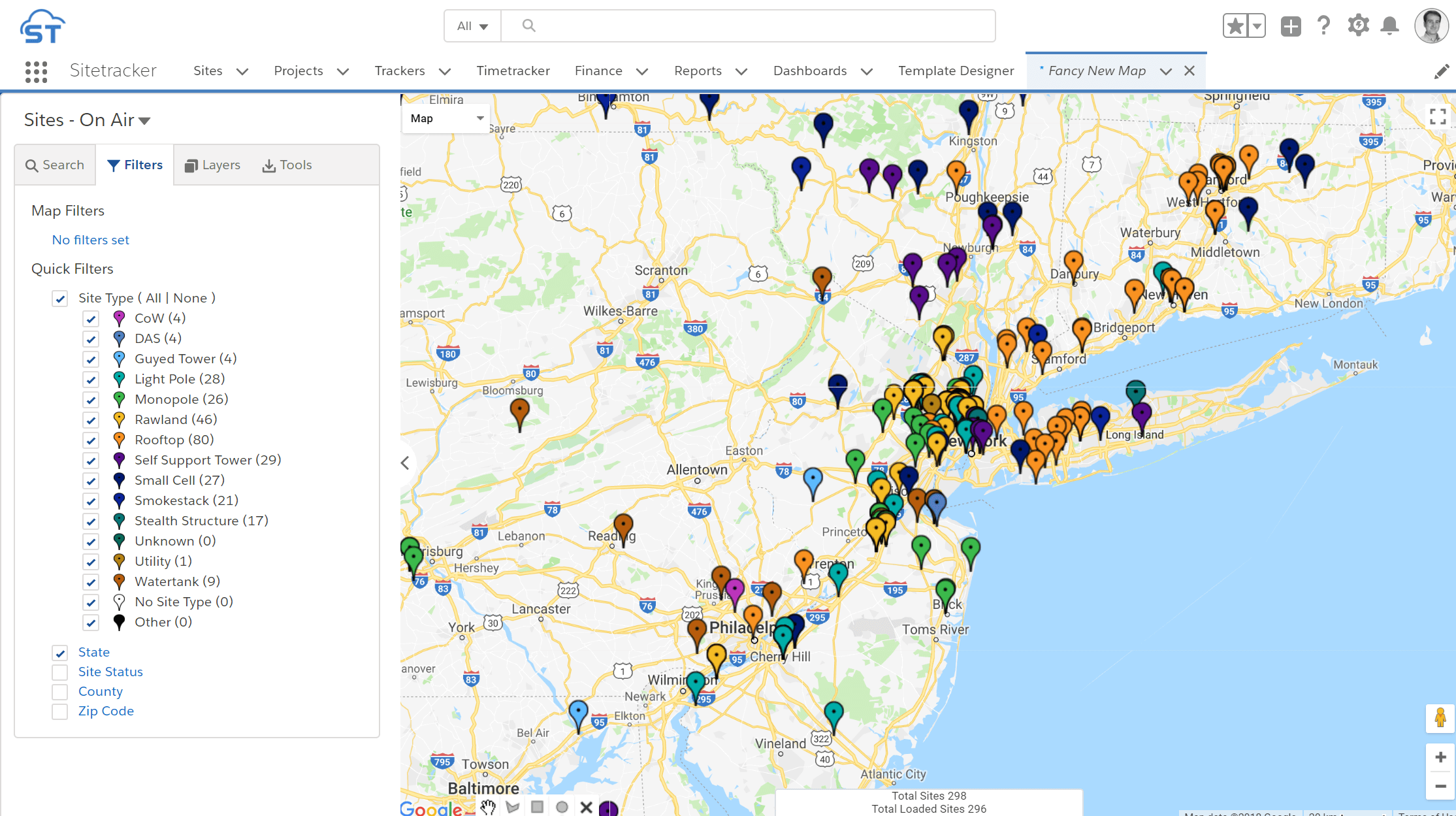 With the latest release, Sitetracker Maps are even easier to use, helping you get more work done faster. Site planning becomes difficult when sites are hard to find, your team is traveling extensively, or weather conditions are extreme. Maps accurately display site location and proximity so you can better plan visits and site growth.
Customize and filter maps to levels such as project type or status. Analyze valuable information such as population density, zoning areas, sales territories, and flood zones to make the best possible business decisions.
Constant innovation
This release includes continued enhancements to the platform to ensure that we relentlessly deliver a fast, powerful, and user-friendly experience for executives, project managers, and field technicians alike.

Sitetracker customers have access to more information and training on each of these powerful features through Sitetracker EDU. For those who are not yet Sitetracker users, learn more about Sitetracker and see the platform with a live personalized demo.