Originally posted on Businesswire.
Sitetracker certified over 500 customers in one year creating an ever growing group of power users.
Customers across the globe, including Ericsson (UK), Atlas Towers, Axicom, Lendlease, and Hylan, among many others, became Sitetracker Certified.
Book courses early to secure a spot. Due to high demand, Sitetracker will be adding new courses in 2021.
Palo Alto, CA, December 17, 2020— Sitetracker, the global standard for managing high-volume telecom projects, announces the milestone of over 500 Sitetracker Certifications in year one. Sitetracker Certification is a five-day online course that culminates with an exam and creates efficient, power users of Sitetracker.
Launched in January 2020, with in-person classes, the curriculum shifted online, making it easy for Sitetracker users across the globe to become Sitetracker Certified.
Sitetracker Certification is an immersive deep dive into the Sitetracker platform, based on real-world business challenges specific to the critical infrastructure industry. By tackling the problems through a series of hands-on exercises and collaborative round table discussions, participants leave the one-of-a-kind course with the advanced Sitetracker skills and experience needed to maximize the utilization and potential of their Sitetracker orgs.
The online interactive course is one of the best ways to interact with fellow Sitetracker power users in the vast Sitetracker ecosystem. When the course finishes, sharing best practices and insights among peers continues in the Sitetracker Community – a one-stop online shop for all Sitetracker users to connect and continue their Sitetracker education.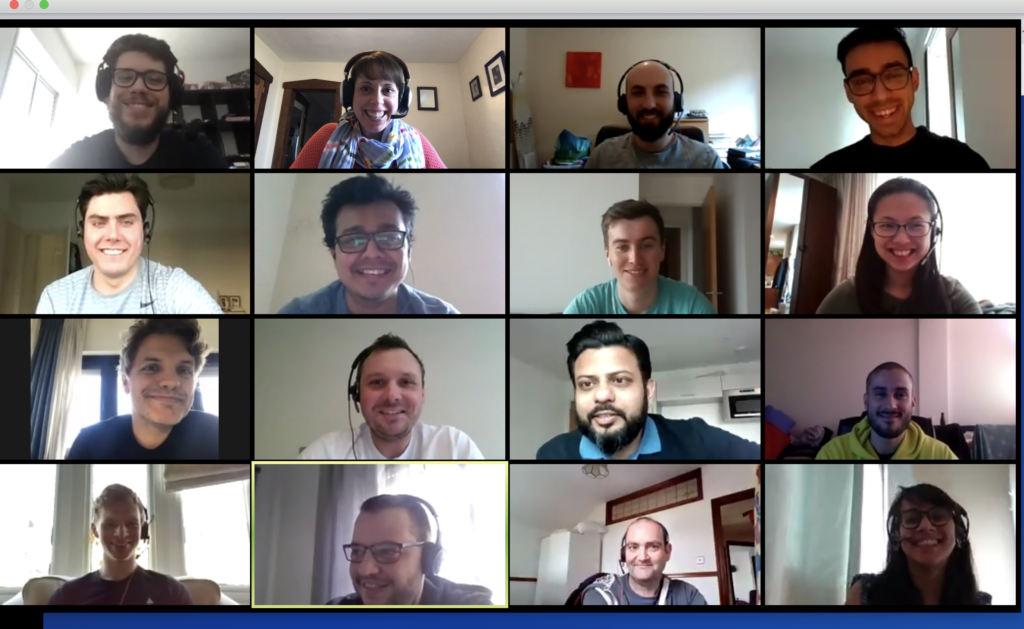 "It is great to be Sitetracker Certified," said April Magliaro, Director of Operations, Process, and Analysis at ZenFi Networks. "Graduating proves that I know how to use the tool that is the industry standard."
"We are so excited to have crossed the milestone of 500 certifications. It has been amazing to certify our customers and partners around the globe over the past year," said Lisa McNicholas, Education Analyst at Sitetracker. "Offering Certification courses at different times via Zoom made it possible for us to expand our reach and certify Sitetracker users from Australia to London to rural Scotland and everywhere in between."
"With employers searching for candidates that are Sitetracker Certified becoming the norm in telecom and critical infrastructure sectors, earning Sitetracker Certification is quickly becoming a must have course on your CV," said Giuseppe Incitti, CEO at Sitetracker. "It is an honor to be helping build the next generation of critical infrastructure leaders. So, if you're in the industry and want to stay ahead of the curve, Sitetracker Certification is a great place to start."
500 Sitetracker Certified users are only the beginning. With additional courses launching this year, Sitetracker is excited to add more of our customers to the ecosystem of certified professionals worldwide. If you want to learn more about Sitetracker Certification, register ASAP. 2021 spots are already filling up!
About Sitetracker
Sitetracker, Inc. powers the successful deployment of critical infrastructure. As the global standard for managing high-volume projects, the Sitetracker Platform enables growth-focused innovators to optimize the entire asset lifecycle. From the field to the C-suite, Sitetracker enables stakeholders to optimize how they plan, deploy, maintain, and grow their capital asset portfolios. Market leaders in the telecommunications, utility, smart cities, and energy industries — such as Vodafone, Ericsson, Black & Veatch, Google Fiber, and Chargepoint — rely on Sitetracker to manage millions of sites and projects representing over $25 billion of portfolio holdings globally. For more information, visit www.sitetracker.com.