Want to learn more? Register for the webinar overview of Release 50 here.
Release 50 is here to provide our customers new ways to operate smarter and with less effort. From managing project milestones and standardization, to tracking assets through Bill of Materials, to mobile offline use, gain new ways to manage and conduct work while improving efficiency and productivity.
Push Projects Forward
Reusable Project Milestones and Quick View
Improve organization, reporting, and work faster with less effort
Better standardize your org and improve reporting with project milestones that are reusable across different projects. Control their creation and approval with permission sets and easily manage your milestones with mass uploads, edits, and filtering. Reusable project milestones improve the speed of creating a new Project Template by up to 95%.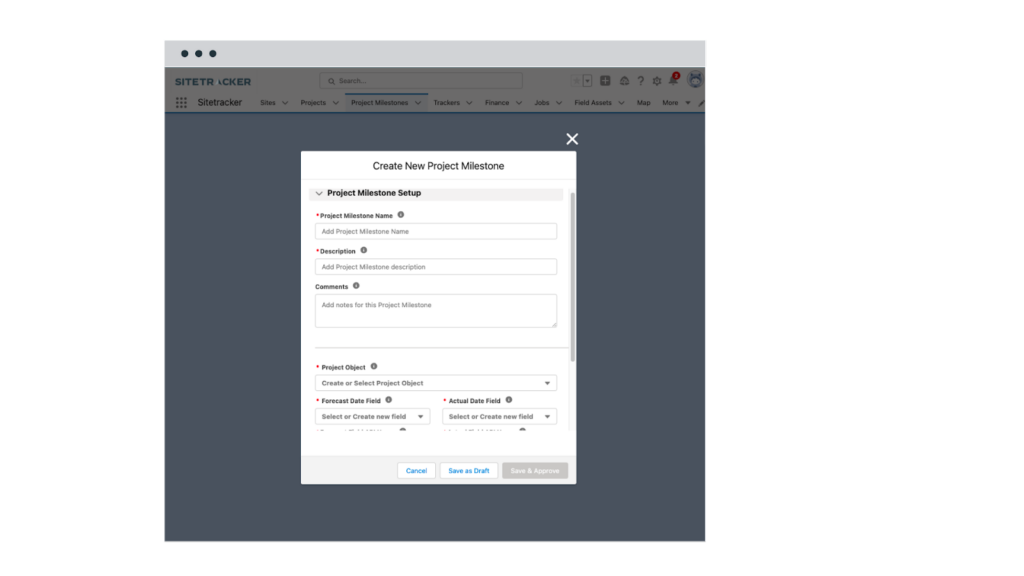 Gain a sidebar view in Trackers and remove the need to move to a new window or tab to see more details. With Quick View, you'll be able to see more record details, the Timeline view, and even leave notes through Chatter.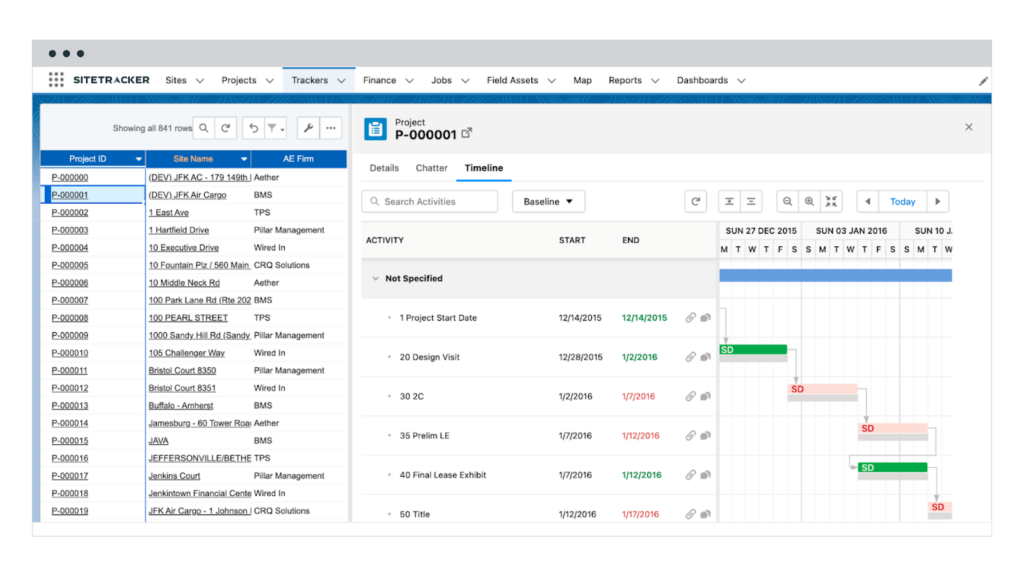 Visualize Sites and Assets
Bill of Materials and RVT File Compatibility
Know your sites and assets better
Track the materials you need to get the job done with Bill of Materials (BOM). With this new feature, you'll also be able to create the BOM from templates and link to your Project template, as well as create, modify, or delete a list of materials within the BOM.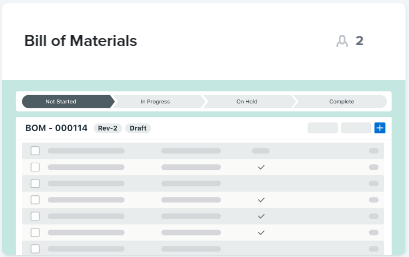 See and interact with site drawings in 3D through compatibility with the Revit (RVT) file format.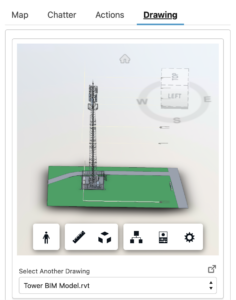 Do More with Mobile
Offline access and Fiber Segments on Mobile
Access vital information no matter where you are
View relevant job data anywhere, regardless of internet connectivity. Once a job is assigned to a resource, they may log into the mobile app and access any important job information on or offline.
Mobile users can now view segments and segment details while in the field.
See a new banner notification whenever uploading photos or videos to mobile. The new notification banner will help users to better understand upload status, even while navigating throughout Sitetracker Mobile.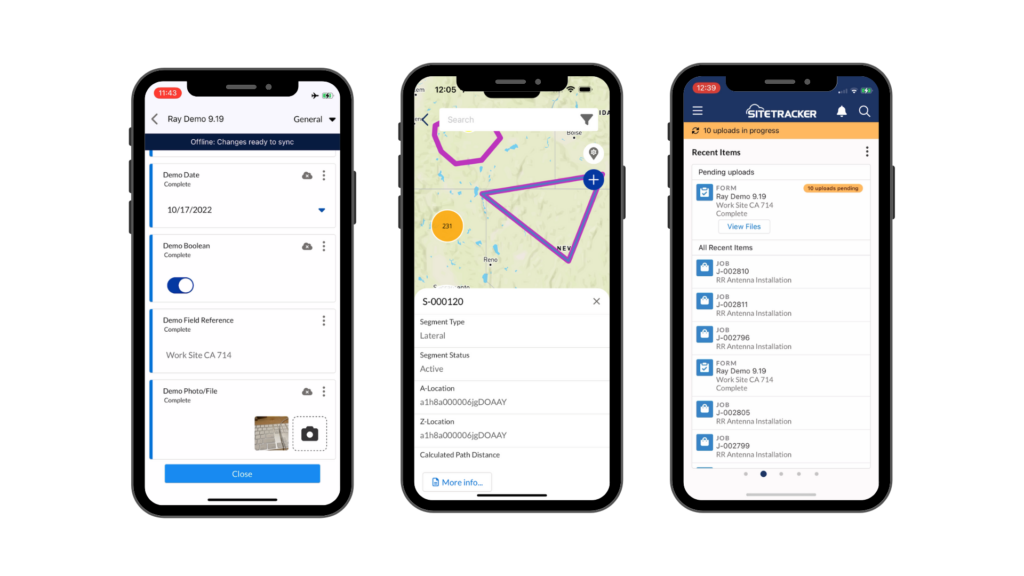 Are you an existing customer? Head over to the Sitetracker Community to read the full release notes! For more information and training, explore Sitetracker EDU and review articles, tutorials, how-to videos, and webinar recordings around our latest release.
Are you considering Sitetracker and wanting to learn more? Reach out for a live demo to find out how Sitetracker's cloud platform can help you deploy what's next.