Customer Story
PosiGen increases Productivity with Sitetracker
PosiGen is on a mission to make residential solar energy affordable and accessible, particularly for underserved communities. By selecting Sitetracker to manage their projects and ongoing field service needs, PosiGen has been able to operate more efficiently, reducing response times and rework, as their project portfolio grows.

A residential solar, energy efficiency, and energy education provider, PosiGen was founded in 2011 and is headquartered in Metairie, Louisiana. PosiGen's offerings help homeowners reduce their energy bills, increase the value of their homes, and reduce their carbon footprint. The company has grown significantly since its inception and has expanded operations to several states in the US, including Connecticut, Florida, Louisiana, and New Jersey. With a focus on sustainability and community impact, PosiGen is leading the way in the renewable energy industry.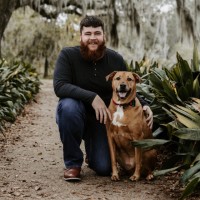 "PosiGen knew they needed a single source of truth for standardizing projects, workflow management, and field service."
With an ambitious goal of expanding their projects by 60%, PosiGen realized they needed a more efficient project management tool to handle their pipeline of solar installations. Their in-house system had been custom-built on Salesforce, but the experience didn't meet the needs of the project and field teams. In order to reduce their cancel rates and cut down cycle times, PosiGen knew they needed a single source of truth for standardizing projects, workflow management, and field service.
PosiGen opted for Sitetracker, a cloud-based project management platform that allowed them to manage their end-to-end project workflows from when a new deal is completed to a project being created in Sitetracker all the way through ongoing service and maintenance for their customers. Using Sitetracker Work Management including Sitetracker Mobile, PosiGen's field teams can work faster with the ability to schedule the right resources to the right jobs, view and capture project, inventory, and maintenance information on-site, and view accurate, real time reports and dashboards. PosiGen is also using the Sitetracker Connect Portal to quickly onboard external crews and keep contracted teams focused and accountable while ensuring visibility across the organization.
HIGHLIGHTS OF THE SOLUTION:
Sitetracker Mobile for project maintenance
Job Scheduler for getting the right technicians dispatched to the right job
Timetracker for time keeping and compliance management
Inventory Management and kits to reduce rework
Job templates make management simpler by linking to the project schedule
Sitetracker Connect Portal for visibility into contracted crews
Trackers for managing a high-volume of projects and sites
Results
Just over a year after going live with Sitetracker, PosiGen saw significant results attributed not only to their new project management platform but their internal practices as well. PosiGen has created stronger relationships by completing projects faster, increasing day-to-day productivity, and improving the speed of their design and engineering work. PosiGen is confident that they will be able to grow and expand with ease thanks to their ability to efficiently track projects, report with accurate data, and consolidate project information into a single source of truth.
Faster Project Cycle Times
Improvement to Response Time