We're excited to announce the launch of our first Learning Management System (LMS), powered by Thought Industries. Starting today, the LMS will live in the Sitetracker Community and is now the new face of Sitetracker's popular EDU programs, acting as a single hub for all of Sitetracker's educational offerings. As the new face of Sitetracker EDU, the LMS offers all of Sitetracker's help and knowledge articles, as well as video demos and guides. Technical documentation and admin articles will be made available as well.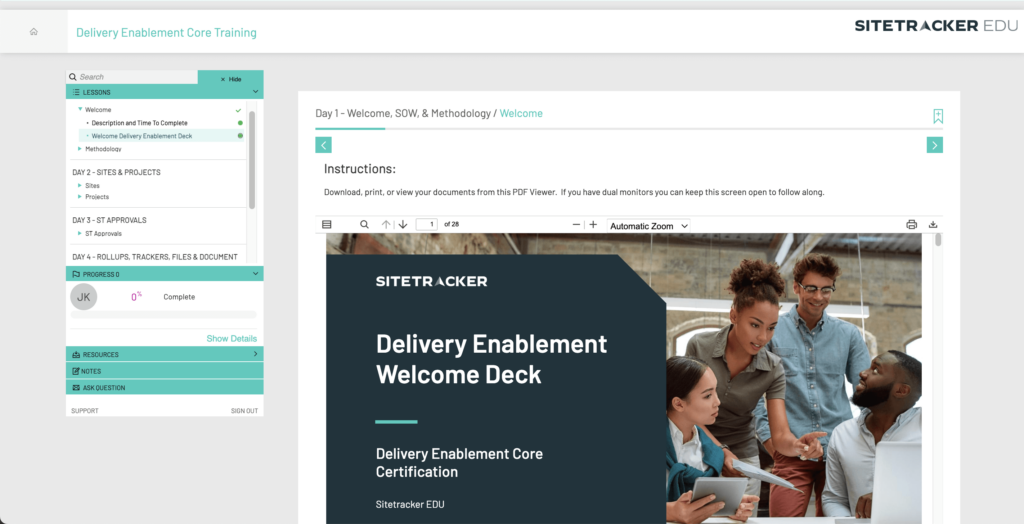 "The Sitetracker EDU team's mission is to ensure that all users of our platform have the knowledge and skills they need to perform at their highest level," states Lisa McNicholas, Sitetracker's Head of EDU. "When project managers and business operators feel like they have mastery over their systems, they feel empowered to produce results. Sitetracker respects this and is committed to helping all of our users and admins reach that potential."
Alongside the new LMS, We've also created a third Certification course: Delivery Enablement. This class was developed in collaboration with Sitetracker's own Solution Delivery team and empowers new customers to leverage their existing solutions consultants by enabling them to learn the ins and outs of successfully deploying the Sitetracker Platform. This course's schedule is posted and updated regularly on the Sitetracker Certification webpage.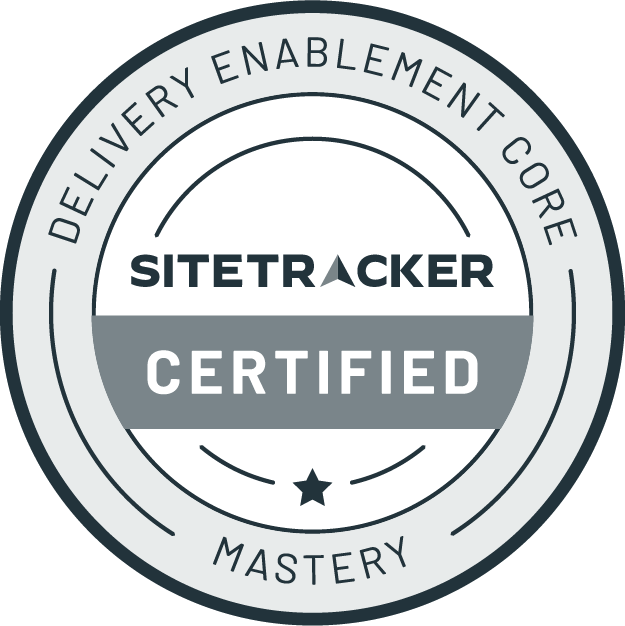 Much like the Project Management and Asset and Field Workflow Mastery courses, the Partner Delivery course will consist of a hybrid learning model. Attendees will benefit from both online sessions with an EDU instructor as well as self-paced learning modules through the LMS.
John Leigh, the company's SVP of Customer Success, remarks, "The LMS is a game-changing way for Sitetracker to deliver value to our users and return high ROI to our customers. Our platform's adoption rate has always been leagues ahead of competitors, at around 94%, and a large part of that is owed to our EDU team's training and development efforts."