Customer Story
ImOn partners with Sitetracker to triple job completion with the same number of resources.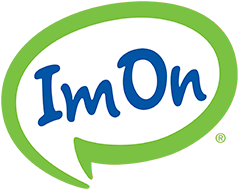 ImOn Communications stands as a prominent provider of data and voice services, catering to residents and businesses located in Iowa. Their locally-oriented approach has earned them accolades and recognition, driven by their technologically advanced broadband network. Emphasizing their dedication to innovation, ImOn Communications pioneers cutting-edge solutions, having been among the first to introduce 1 Gig Internet speeds and fiber-to-the-home service in the area.
Their focus was on improving project management company-wide and to provide the capability to easily update projects for field teams & supervisors. Additionally, Sitetracker equipped their in-office teams with efficient reporting and the ability to create dashboards, enabling them to monitor important key performance indicators such as on-time delivery and project status by market. This ultimately resulted in significant time savings.
ImOn Customer Story
In 2019, ImOn Communications' CEO recognized the need for significant growth and an expansion of their project portfolio. The company was limited by existing tools and processes, specifically Microsoft Projects and Excel, prompting ImOn to search for a new project management solution.
During that time, ImOn's team managed 200 to 300 projects per year, which included different types like business builds, expansions, relocations, and residential construction; however, deployment times were frequently delayed, putting customer relationships at risk. The project management team relied on manual data tracking, dedicating countless hours to reporting tasks. They also used physical paper maps to track completed jobs. With an ambitious expansion goal in all markets looking to increase addresses to 900 per month while maintaining the same headcount, it became clear that a major change needed to be made.
ImOn selected Sitetracker to extend their use of Salesforce with native project and asset management capabilities specifically for the telecom industry. ImOn's engineering team now benefits from the convenience of easily tracking their Location Cost Estimates (LCE's) with just a simple click using Trackers. This streamlined process saves both engineering and sales representatives valuable time and resources. Furthermore, the implementation of Sitetracker enables multiple teams, including the CFO, to effortlessly monitor the financial progress of projects. Real-time reports and dashboards empower project managers to efficiently navigate through project approval statuses, facilitating smoother operations.
HIGHLIGHTS OF THE SOLUTION:
Trackers for location cost estimates
Reports and Dashboards for project approval statuses
Workflows to automate project approvals
Online and automated project approvals
Results
After adopting Sitetracker in early 2020, ImOn has experienced remarkable achievements. In just a few years, their engineers have been able to save 1.5 hours per project and 30 minutes for each location cost estimate, all while maintaining exceptional completion rates. These improvements have resulted in an annual cost savings of $550,000. The outstanding outcomes can be attributed to various factors, such as enhanced project data, reduced meeting durations, and streamlined workflows enabled by automated estimate creation and project initiation.
ImOn is now poised for further growth in the industry with plans to expand their project load by an impressive 67% from 2020 to 2023. Sitetracker has played a pivotal role in this success, particularly in enhancing estimate creation, project requests, and project approval. The once manual and iterative estimation process has now become seamless and automated, freeing up valuable time and resources. Recognizing the value of their partnership with Sitetracker, ImOn aims to maximize its benefits by incorporating project financials and consolidating project information into a unified and reliable source of truth, further optimizing their operations.
Would need 2X more PM's without Sitetracker
Reduction in project approval time
Saved per week per project manager on reporting
Saved in reduction of market meetings