It wasn't just the Florida sun turning up the heat in Orlando during Fiber Connect 2023 last week. As one attendee put it "The fiber industry is HOT!"
The Fiber Broadband Association's annual gathering brought together industry leaders invested in bridging the digital divide–network operators, electric cooperatives, municipalities, investors, technology suppliers, and engineering and construction firms. It was a privilege for our team to be on hand for the event and we had a productive week meeting with partners, colleagues, and customers–as well as making plenty of new fiber friends! Below are just a few of the highlights and themes we observed driving discussion at the event.
A Once-in-a-Generation Opportunity
Perhaps no topic loomed as large over the conference than the plethora of funding opportunities available to help operators realize their network aspirations and bridge the connectivity gap. While federal programs like the historic Broadband Equity, Access, and Deployment (BEAD) program highlighted many discussions, several funding sources were discussed, including state and local funds and private investments. Speakers highlighted the importance of communication, coalitions, and stakeholder alignment in creating successful bids and funding partnerships.
Another common theme in funding discussions was the importance of data–and being ready to share throughout bidding and building. This area is one of Sitetracker's core strengths. Sitetracker's financial management capabilities are helping our customers streamline the complexity of capital planning with tools to create, request, and track funds–and allocate them across programs to create comprehensive visibility. With a monumental number of funding sources at hand–from BEAD to many other federal, state, and local programs–finding new efficiencies in tracking financials throughout deployment is going to be key for successful operators in the years to come.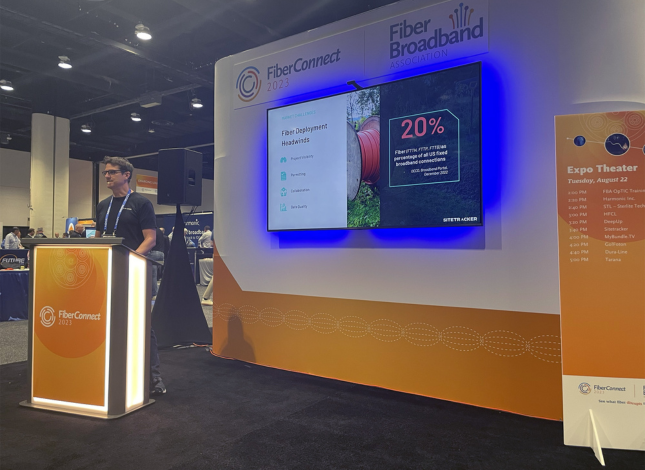 Navigating Regulatory Delays
One of the by-products of this influx of capital into the fiber market is that permitting offices and utility locators are overwhelmed with demand. Few topics elicit frustration from those involved in fiber construction than these regulatory challenges. For one, permitting requirements can vary wildly from jurisdiction to jurisdiction. One panelist highlighted a city where a permit was required for every block fiber was being deployed–potentially resulting in thousands of permits being filed and millions in fees. When it comes to locates, it's all about timing and resource allocation–in many cases there simply aren't enough locators to meet the demand, which often results in a rushed process. One panelist estimated that construction crews saw a 25% hit to productivity based on rework resulting from poor locates. Others agreed that "getting paint on the ground" was one of the biggest contributors to project start delays. There was one bright spot when it came to permitting reform. Eric Beightel, Executive Director of the Federal Permitting Council, highlighted the work his council is overseeing in the FAST 41 program, designed to streamline federal permitting processes for infrastructure projects. While most broadband projects don't directly qualify for FAST 41, Beightel noted that the council is working to establish a grant program for state and local entities to reform their permitting processes, and evangelizing the best practices the council has developed working on projects like the state of California's middle mile fiber project.
While these issues represent serious threats to deploying with speed and efficiency, they also shed light on the importance of proactively building relationships with local entities and the necessity of careful planning and coordination during planning and design phases. Having a centralized system of record and digitized processes using solutions like Sitetracker to plan work, communicate with stakeholders, and track dependencies is key to minimizing disruption to deployment cycles.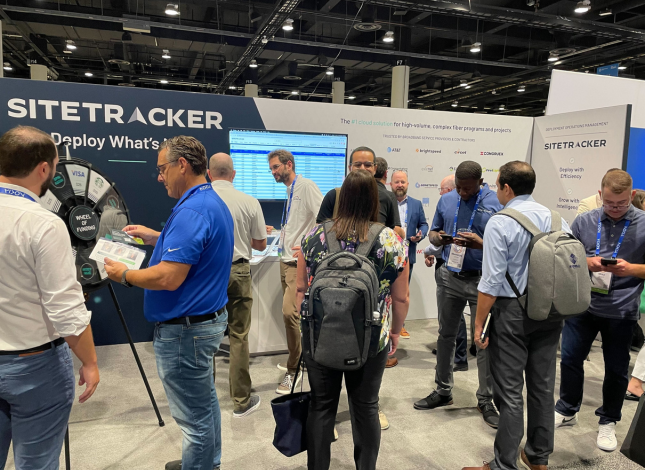 Planning the Path Ahead
Another recurring theme that resonated throughout many sessions at Fiber Connect was the connection between careful network planning and operational success. Taking time to get it right was the phrase of the day with one panelist relating how easy it is to get caught up in aggressive deployment goals and miss setting up good operational procedures. Other panelists agreed that while you may be able to hide inefficiencies while in high growth mode, eventually, you will need to optimize. The suggested methods highlighted for planning excellence? Collecting quality data early and often, and getting into a "geospatial database mindset" with your projects. The FBA took things a step further and lent credence to these ideas with their release of a suite of geospatial planning tools. However, perhaps the most telling recommendation came from a CFO panelist who suggested that when it comes to software to support network planning and field data capture – "don't look for the inexpensive route, look for one that works well."
Sitetracker enables organizations that aspire to operational excellence by providing a flexible platform that supports the digitization of planning and construction workflows, capturing high-quality data, and creating visibility from the field to the C-suite. With Sitetracker, organizations throughout the fiber industry are finding it possible to not only speed up deployment but also find new efficiencies and mitigate risks that create costly delays.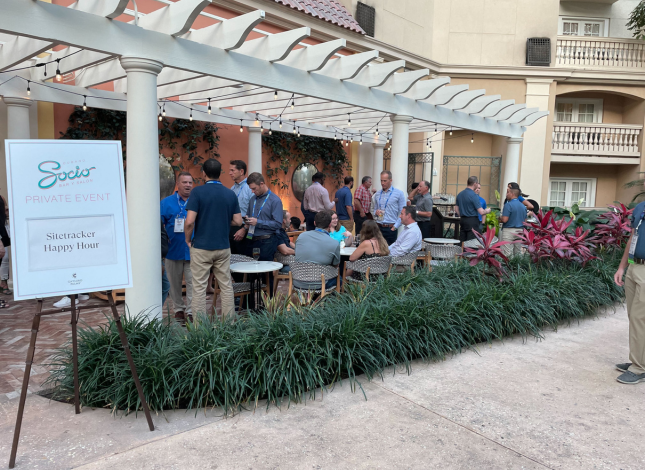 The theme of this year's Fiber Connect conference was "What Fiber Disrupts Next" – positioning the event as a showcase for how fiber broadband is a catalyst for economic development and innovation. The conference certainly delivered on that promise, evidenced by the many ways that the demand for connectivity and the need to roll out next-generation networks quickly are influencing decisions. Stakeholders throughout the broadband industry are getting creative in everything from financing to marketing, selecting network technologies, and identifying planning and construction best practices. Fiber Connect 2023 showcased the promise of fiber broadband but also revealed how much work is ahead to expand access to connectivity. For our part, Sitetracker stands ready with our partner fiber operators and contractors to seize this generational moment and continue building the bridge across the nation's digital divide.
Ready to take the next step and learn how Sitetracker can help you deploy fiber faster and more efficiently? Reach out for your personalized demo today!