Community.
Warmth — both the kind the comes with a southern, coastal state and the kind I'd call hospitality — marked our whirlwind stay in Charlotte, North Carolina. The telecom industry is full of lifers, a community of people who see each other year after year at Connect X, actively creating the unstoppable forward momentum of an increasingly connected world.
Sitetracker has attended the Connectivity Expo (Connect X, formerly PCIA) for the past few years, but this year was different. The industry — from carriers to tower companies and engineering firms — is hungry for a way to tackle the network densification required to make 5G a reality. The only way to do that is to change the way macro- and micro-cells are built.
Many carriers and tower companies have been tracking their repeatable site-based projects in spreadsheets or clunky on-premises solutions for the past three decades or more. This will not suffice in this new era; not when there are more and more cells going live every day. This year, Connect X focused on network densification and 5G, smart and connected cities, and the operational excellence required to make it all possible.
Increased ROI through operational excellence
As the marquee sponsor of WIA's Connect X, Sitetracker led the discussion around how leveraging a SaaS project management platform leads to increased ROI through operational excellence. Today, companies struggle to track hundreds upon thousands of telecom projects in Excel and other solutions that are not built for the industry. This poses a severe risk by leaving millions of points of failure unguarded by standard processes, and that's just the deployment phase.
In addition to this risk, asset management and maintenance is made more difficult by cumbersome deployments. Don't start the life of the asset on the wrong foot.
Giuseppe Incitti, Sitetracker CEO, enforced this by saying: "We have a customer who manages 4000 projects at a time with 450 steps per project across 15 different teams. That's over 27 million potential points of failure. We believe that with this kind of risk on the line, folks are going to work hard to find new technology to mitigate that risk," during his keynote conversation with Digital Bridge CEO, Marc Ganzi.
Network densification won't just power the ability to make calls and receive text messages; it is enabling a revolution in how we, as citizens, interact with the world, countries, states, and most relevantly, cities.
Network densification won't just power the ability to make calls and receive text messages; it is enabling a revolution in how we, as citizens, interact with the world, countries, states, and most relevantly, cities. Brett Chester, Sitetracker Vice President of Marketing, stirred up some controversy during his panel on connected cities by saying, "Nobody today sits around thinking: let's make sure we have an electrified city. But, 100 years ago, it was a big deal. Smart cities are the future; it's inevitable. They will be comprised of a collection of devices that are interconnected that are going to be communicating with the citizens and the cities themselves. Unless we act cohesively together, we will end up with a piecemeal approach, and that's bad for our citizens and bad for everyone in this room because we need that cohesive approach to be able to deliver everything together." He's right: the future of our cities as interconnected smart cities is inevitable, it's a matter of how we work together to create a comprehensive approach to implementation and adoption.
And the fun didn't stop there…
During our time in Charlotte, we opened our doors and practiced some southern hospitality. Sitetracker hosted a couple of happy hours at the conference. The events drew exhibitors, media representatives, and attendees alike, providing a space to talk about what's happening in the industry in a more informal way. We walked away with some very relevant and exciting insights, and we hope our guests did, too.
Happy hour wasn't enough for us, and we wanted to spend as much time as possible with our customers and industry leaders. Sitetracker hosted a low-key party on the roof of The Imperial, featuring world-class jazz musicians (President Obama loved them, and so did we!) and great drinks. We are so grateful to be able to spend time with Connect X attendees and our customers. We're even more lucky to be able to enjoy spending some wind-down time with them.
The new Connect X  is a conference for a new era of connectivity. It has become a home away from home: it's great to see the same faces every year and newcomers excited to become a part of this flourishing community. We came away with a lot more than business cards this year, and we hope you did, too.
Even though it was a whirlwind of a conference, we came away more energized than ever and excited to engage with the wireless community. The industry is moving faster than ever and we're excited to partner with wireless leaders to build the future faster.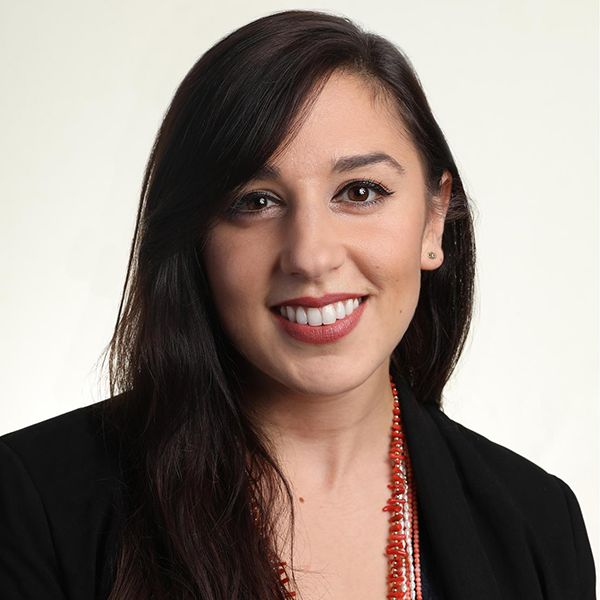 Elizabeth Katzki
Content Marketing Manager